EA has multiple new IPs in development
Anthem isn't the only new IP that EA is taking bets on.

Published Wed, Feb 6 2019 3:38 PM CST
|
Updated Tue, Nov 3 2020 11:49 AM CST
EA's visibility into the future is quite far, and it sees new IPs popping up in the coming years.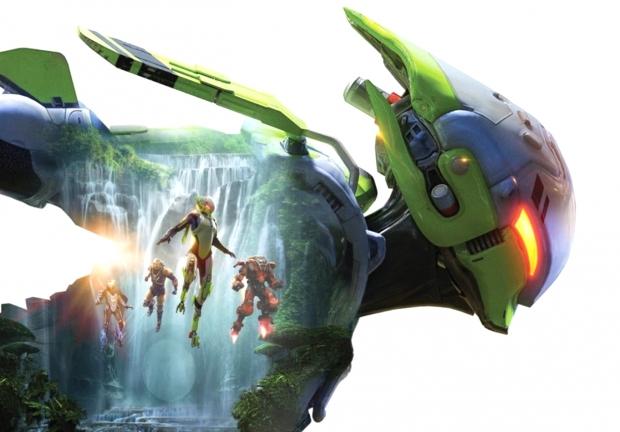 Games industry titan EA recently saw its growth streak disrupted by disappointing sales, game delays, and subscription misses. The company missed its Fiscal Q3'19 guidance by as much as $116 million on the backs of lower than expected Battlefield V sales. EA stock has since fallen more than 13%. In response to these disappointing results, EA says it will make "hard decisions" about its future investments, hinting game cancellations and key business operation shifts are in order. Typically when this happens games-makers move their focus on sure-fire, safer bets and stay in established franchises like Battlefield.
But even as the publisher opens its new "Creative Council," which advises in future game development, marketing, and tactical business decisions, EA isn't giving up on new IPs. Company CEO Andrew Wilson confirmed EA's new IP pipeline is quite robust and we may even see totally new franchises launch during its Fiscal Year 2020 timeline.
"We have our deepest line-up of new IP in more than a decade," Wilson said in the earnings call.
It's worth mentioning that all of these new IPs may not be AAA games. Some new IPs may start off attentively as free-to-play titles similar to Apex Legends, or perhaps smaller-scale AA experiences. We expect all of these games to be monetized in some way via live services, as EA seems to be doubling-down on the earnings mechanism going forward.
Right now EA's big new IP is Anthem.
The shared-worlds mech shooter is absolutely the biggest game BioWare has ever made and may actually be the most ambitious new IP in EA's last ten years. The publisher is understandably banking hard on Anthem's success, and has set the game up to be a long-term earner via microtransaction revenues and strong engagement. EA expects to sell 5-6 million copies of Anthem in little over a month.
To give you an idea of EA's current slate of games, we've outlined some of the more exciting projects.
The following games are currently in active development, and have been confirmed for a FY2020 release except for Dragon Age and the new Star Wars game:
New Titanfall game (possibly VR)

New Need For Speed

Plants vs Zombies sequel

Madden 20

FIFA 20

Star Wars Jedi: Fallen Order

EA Vancouver Star Wars game (smaller-scale, not confirmed, targeting ~2020 launch)

Dragon Age 4
EA says its new company restructuring and organizational focus will ensure consistent earnings growth over time, but FY2020 may still be a bit iffy while the changes take effect.
Related Tags