Titanfall free to play battle royale game on the way
Respawn is developing a F2P Titanfall game that's a lot like Overwatch.

Published Sun, Feb 3 2019 12:42 PM CST
|
Updated Tue, Nov 3 2020 11:49 AM CST
Respawn Entertainment is adapting its fast-paced shooter into a free-to-play battle royale game...and for some reason it won't have mechs.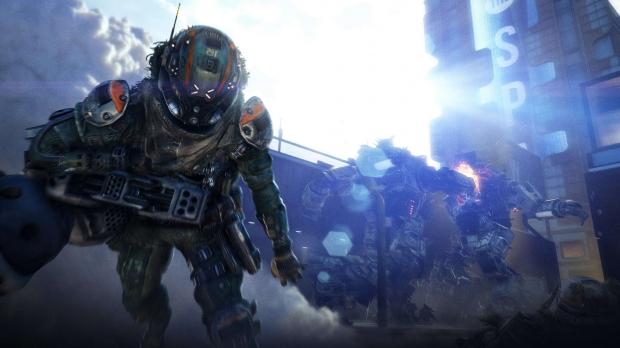 Respawn is making a new Titanfall spin-off game called Apex Legends, sources say, that's a lot like Blizzard's Overwatch. The game will be free-to-play on consoles and PC, centering around the popular battle royale genre where gamers battle it out in an arena map. Apex Legends won't have mech suits like previous Titanfall games and instead takes queues from Overwatch with a selection of pilot operators with unique abilities and roles. The game will of course be monetized as all F2P games (and online EA games) are with tactics like lootboxes.
According to eSports writer Rod Breslau, Apex Legends will be 3v3 action with multiple classes:
"Apex Legends will feature classes/heroes with unique abilities, maximum of 60 players per server, maximum of 3 players per team (trios) to compliment each other. No titans. Just as Titanfall and Titanfall 2, Apex Legends will run on a modified version of Valve's Source engine."
Apex Legends fits right into EA's live service focus that makes it billions every year. Sources say it'll be released quite soon to round out the company's fiscal year timeline that ends in March. The last we heard Respawn is currently developing Titanfall 3, but this new F2P project could stall dev or actually take the place of the sequel depending how well it does. It's also worth noting EA trademarked Apex Legends back in 2018.
EA confirmed that Respawn would release multiple projects in 2019 so this isn't entirely a surprise. We expected maybe Titanfall 3 or its big new Oculus-exclusive VR shooter, not a F2P BR-based Titanfall spin-off.
Respawn's other major project is the ambitious Star Wars Jedi: Fallen Order action-adventure game set for Fall 2019. This game is expected to bring balance to the tumultuous Star Wars games universe.
Related Tags