THQ Nordic AB fleshes out 'Metro Exodus' publishing fiasco
THQ Nordic AB has shined some light on the publishing fiasco that Metro Exodus' Epic Games Store exclusivity deal has caused.

Published Thu, Jan 31 2019 5:00 AM CST
|
Updated Tue, Nov 3 2020 11:49 AM CST
This week has been quite a rocky road for news about Metro Exodus, so now the parent company for the title has stepped in to settle the publishing dust that has been floating around the news.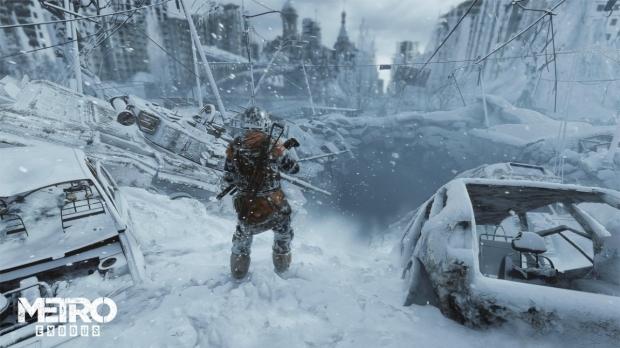 Three days ago we learned that Deep Silver, the publisher for Metro Exodus was only going to be bringing the title to Epic Games Store in a newly announced deal. The deal required Valve to pull the listing of Metro Exodus from Steam, players that have already bought a copy of Metro Exodus will still be honored with playability through Steam's platform and full DLC support.
Yesterday THQ Nordic GmbH, a subsidiary company to parent company THQ Nordic AB said "The decision to publish Metro Exodus as a timed Epic Store exclusive was made entirely on Koch Media's side as Metro is their intellectual property." Koch Media is the parent company to Deep Silver, THQ Nordic GmbH continued "We do not want to categorically exclude the possibility of timed exclusives for any of our games in the future, but speaking in the here and now, we definitely want to have the players choose the platform of their liking and make our portfolio available to as many outlets as possible."
Now a new statement has been released by THQ Nordic AB, the parent company to all of the other companies mentioned above. The statement is from Lars Wingefors, co founder and group CEO of THQ Nordic AB and clears the confusion to whether THQ Nordic supports Metro Exodus being exclusive to the Epic Games Store. Lars states;
"I fully support our sub-groups' autonomy to run their respective businesses. I believe it's in the group's, and ultimately the consumers', best interest that business decisions are made close to the market and this is the group's consistent business model."
"I firmly believe that Deep Silver and Koch Media have carefully considered the advantages and disadvantages, opportunities and risks in their decision to go solely with Epic Games Store. The decision has my full support."
"I have noted that there is some confusion about the two different THQ Nordic entities, the parent company and the operating entity in Vienna. As already communicated to shareholders last year, the parent company will change its name to better reflect its status".
From this statement we now know that THQ Nordic will be getting a name change very soon so this type of confusion doesn't happen again. If you are interested in the official statement, visit the THQ Nordic post here.
Related Tags