THQ Nordic rebuttal Metro Exodus' exclusivity on Epic Store
Metro Exodus' parent company THQ Nordic has given a statement about the exclusivity deal with the Epic Store, they aren't happy.
Published Jan 30, 2019 2:00 AM CST
|
Updated Tue, Nov 3 2020 11:49 AM CST
1 minute & 36 seconds read time
Yesterday, we learned about Metro Exodus for the PC being a timed exclusive for the Epic Games Store, the Deep Silver title made the jump over Valve's Steam and will be featured exclusively on the Epic Store until 2020.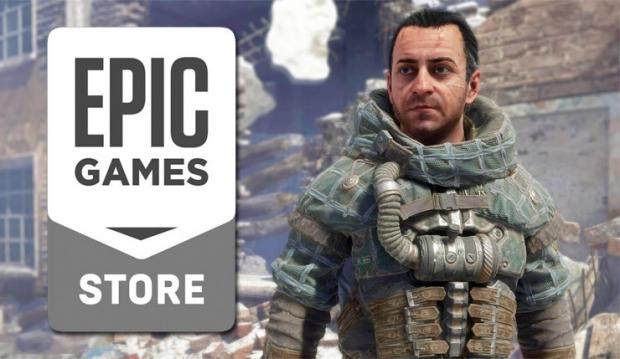 Quite a massive decision for publisher Deep Silver, but not a completely uneducated one. The Epic Store offers a much more substantial split of 88% of revenue going straight back to the developers, and only 12% being taken by Epic Games. Now, THQ Nordic, the parent company to both Koch Media and Deep Silver has issued a statement regarding the choice of dodging a release on Steam for a year.
Here is what THQ Nordic has said: "The decision to publish Metro Exodus as a timed Epic Store exclusive was made entirely on Koch Media's side as Metro is their intellectual property. They are a sister company of THQ Nordic (Vienna), which is the reason why we can and will not comment on this matter. We do not want to categorically exclude the possibility of timed exclusives for any of our games in the future, but speaking in the here and now, we definitely want to have the players choose the platform of their liking and make our portfolio available to as many outlets as possible."
What an interesting turn of events... THQ Nordic refers to Koch Media as a "sister company", but THQ is an official parent company to both of Koch Media and most importantly Deep Silver. In theory, if the chain of command is correct, THQ Nordic could of stopped the decision to make Metro Exodus a timed exclusive on the Epic Store by not approving of the deal. Which raises the question to why the parent company is coming out against one of their subsidiary companies. Perhaps there is internal conflict? Either way, these polarizing opinions from both the parent company and the subsidiary company don't really show that their is much stability amongst the publishing decisions behind Metro Exodus.
Related Tags