In a publicity stunt garnering tons of attention--both positive and negative--UFC champ Ronda Rousey is lending her voice to one of Mortal Kombat's most notorious femme fatales.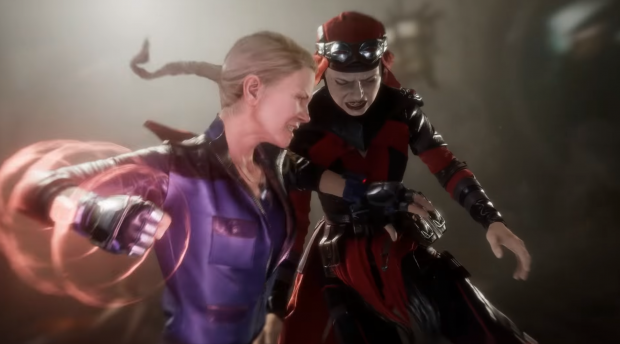 The rumors were right: renowned MMA knucklebuster Ronda Rousey is coming to Mortal Kombat XI, at least in voice-over capacity. The fighter will lend her voice to MK's original female badass Sonya Blade through cinematic sequences, fatalities, the new crushing blow mechanic, and the overarcing storyline.
"I've been a lifelong Mortal Kombat fan, and Sonya Blade was the first kick-ass, female video game character that I related to. I always admired her and admittedly kind of emulated her in my own way," Ronda Rousey said in a press release. "Now I get to voice her in Mortal Kombat 11. It's a dream come true to be a part of the Mortal Kombat franchise that I grew up playing.
WB Games also revealed a bunch of new Mortal Kombat XI info, including setups for the new time-travelling storyline and brand new antagonist god Kronika, as well as some truly ultraviolent gameplay footage.
Mortal Kombat XI is slated to release April 23, 2019 on PS4, Xbox One, Switch, and PC. Pre-orders get access to a private beta held in March and the Shao Khan character.