Top 10 premium games of 2018 in revenue
PUBG takes top spot, Rockstar has two games in top 5.

Published Sat, Jan 19 2019 11:51 AM CST
|
Updated Tue, Nov 3 2020 11:49 AM CST
Led by big names like PUBG, GTA V and Red Dead Redemption 2, the premium gaming market earned $17.9 billion in 2018.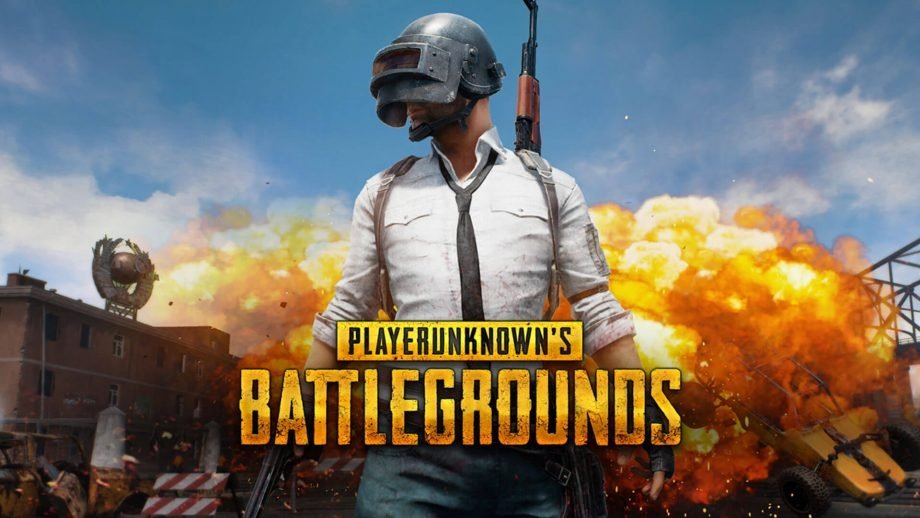 Although the free-to-play segment utterly dominated 2018's gaming revenues thanks to Asia's massive playerbase spending, the latest report from SuperData illustrates how different regions favor different types of games. Premium games, that is games that are buy-to-play sold digitally and in retail, dominate the North American and European markets, serving as a sharp contrast to the F2P-led regions.
Buy-to-play games across PC and console made $17.9 billion in 2018, up 10% year-over-year but only accounting for just 16.3% of the total $109.8 billion in digital revenues.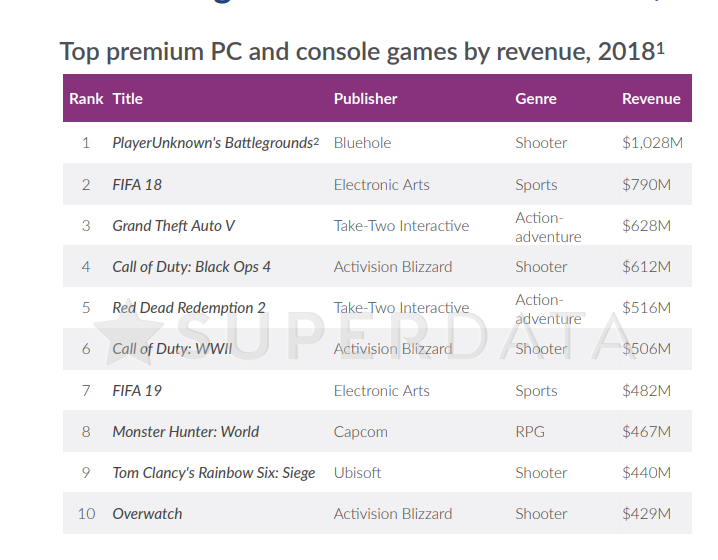 Despite Fortnite's astronomical $2.4 billion success, PlayerUnknown's Battlegrounds beat out all other major premium games of 2018 with over $1 billion in revenues and reigns on the top 10 chart. FIFA 18 sits at number two, whereas GTA V, a game released in 2013, is at number three, followed closely by Black Ops 4 and Red Dead Redemption 2.
What's also interesting is that PC games are on the rise in Europe. Typically console games make more money than PC games because of a wider install base, but this trend is changing, at least overseas. With $3.2 billion earned, premium PC games made up 45% of total revenues in Europe, compared to $1.6 billion or just 22% in North America.
Consoles still reign in North America (and in Europe, but not by as much) with $5.6 billion or 77% of total earnings. Asia only spent $1.6 billion on the premium gaming market.
Related Tags