Old School RuneScape Mobile hits 5m downloads, records beat
Old School RuneScape mobile reaches 5 million downloads!

Published Jan 7, 2019 6:00 AM CST
|
Updated Wed, Jul 27 2022 3:36 AM CDT
Jagex's re-release of RuneScape has proven to be more than popular with the release of the mobile version of the game. Old School RuneScape mobile has officially reached 5 million downloads.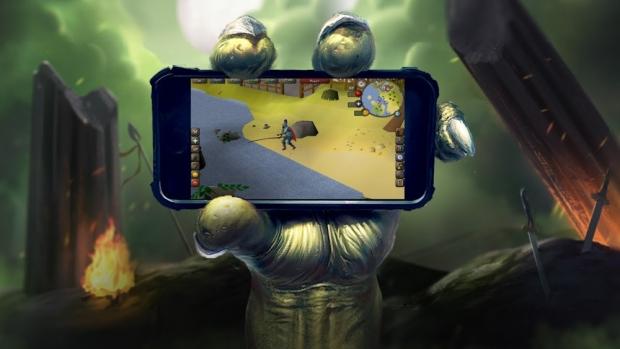 Throughout the year of 2018, Old School RuneScape has had their player-base flourish. The re-rolled servers have attracted more and more new and old players, so many that the 2008 record of most paid memberships at was broken in 2018. "The franchise has been growing consistently for five years, and we've seen a surge of further community growth with the move to mobile." says Jagex boss, Phil Mansell.
With the now available Old School RuneScape Mobile, players that want to take their experience gains portable, now have the luxury of doing so. The app is available on both the iOS and Google Play Store and when combining the download amounts from both of those available platforms, the app has seen a massive 5 million downloads in total.
More than 5million installs of Old School RuneScape on iOS and Android since launch

The RuneScape franchise achieved the highest ever paid membership total in its history over the Christmas period, surpassing previous record set in 2008

Cumulative lifetime revenue for the RuneScape franchise passed $1billion

Monthly active users more than doubled over the year with big gains in the last quarter

Highest ever attendance for annual player convention RuneFest

More than 100 new hires were added to the Jagex team
If you are interested in more news about Old School RuneScapes mobile app, check out this story here. If you are unsure what RuneScape is exactly, I have provided new users with a introduction to the game, check that out here.
Related Tags