Slightly Mad, the devs behind Project Cars, are making a next-gen console...and we're still incredibly skeptical about the whole thing.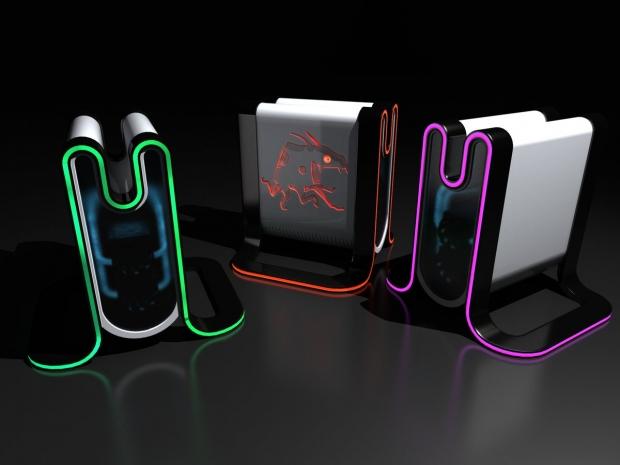 The gaming world is hyping up a new console called the Mad Box, but there's some big problems: the system is more than 3 years away, the team touts astronomical performance, and it's being made by a games developer who may not know what it's doing. The ambitious plan sees the Mad Box competing against Sony's, Nintendo's, and Microsoft's collective console clout, a battle which we think Slightly Mad could badly lose. Now Ian Bell, studio founder and CEO, has been steadily releasing small drip-feeds of info including some concept renders.
Predictably enough the renders resemble a PC and not a games console. There appears to be liquid cooling, suggesting serious specs and probably an even more serious price tag. We originally said the Mad Box would essentially be a Steam-box system that plays PC games due to necessity, especially since established devs and publishers would likely stick to PlayStation, Xbox, and Switch until the Mad Box proves itself (if it even can). A failed games ecosystem will tank the Mad Box, of course, as any console is only as good as the games it plays. Higher-end specs alone aren't good enough, and Bell says it'll be equivalent to PC perf in 2021 (another claim we're quite dubious of).
Ultimately the lesson here is to be skeptical of these claims and don't spread the hype too much. Sure it's interesting and could ultimately manifest into something big, but the chances of a new player entering the market and taking on the established greats is quite slim.
Here's a few tidbits about the Mad Box:
More than 3 years away

Runs games at 4K

Power equivalent to higher-end computer from 2021

Devs have access to tools and Slightly Mad's own games engine

Runs VR games at 120 FPS (60FPS per eye)

Will support major VR headsets

May have own forked storefront similar to Epic, Discord, and Steam stores while supporting games from all three