Despite being published by Take-Two Interactive, a company that makes millions from microtransactions, Obsidian's new RPG won't be monetized via engagement avenues.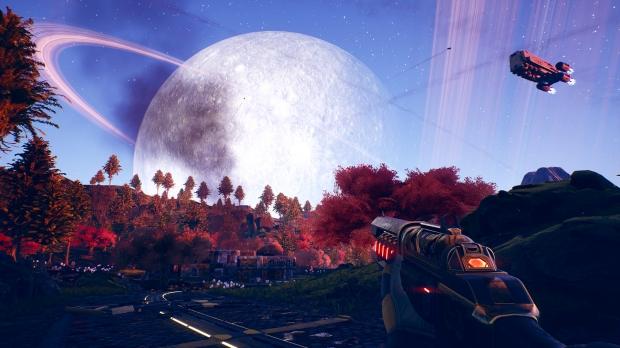 Today's gaming landscape is dominated by live service games that rake in considerable cash--so much so that it's actually surprising when a game doesn't have them. Thankfully Obsidian's new sci-fi RPG The Outer Worlds is a singleplayer-only, story-driven experience without any online multiplayer. So it makes sense the game won't be monetized in the typical way with microtransactions, lootboxes, and skins (a surprising contrast to Bethesda's online-only Fallout 76).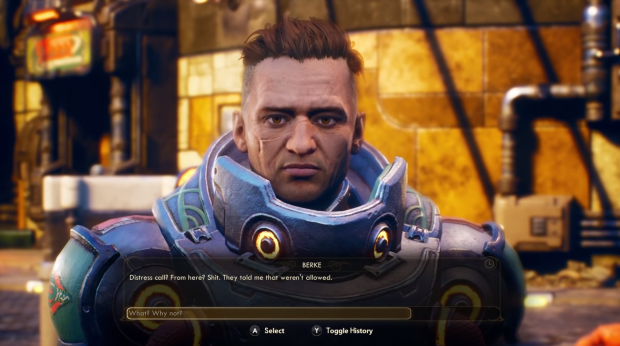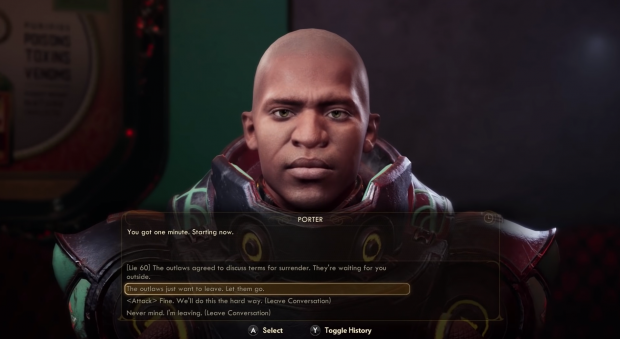 The Outer Worlds lead director Tim Cain confirmed that the dreaded in-game purchases won't be in the game. Instead the RPG will roll back to the olden days of full game sales and, you know, actually making a quality release that drives revenue. "There are no microtransactions in the game. You buy it once and then enjoy it forever," Cain told GameStar.
I'm hoping we'll see DLC packs (aka macro-monetization) that expand The Outer Worlds' content, though. At the same time, publishers like Ubisoft have found creative ways to monetize singleplayer-only games via optional microtransactions that actually have an affect on the game world. In games like Assassin's Creed; Origins and Odyssey, players can buy items and other gear that has a tangible positive effect on their experience.
It's refreshing to see Take-Two's new Private Division label not push these revenue generators, especially since Take-Two loves monetization (it made over $300 million from recurrent consumer spending last quarter, or 53% of total digital net revenues).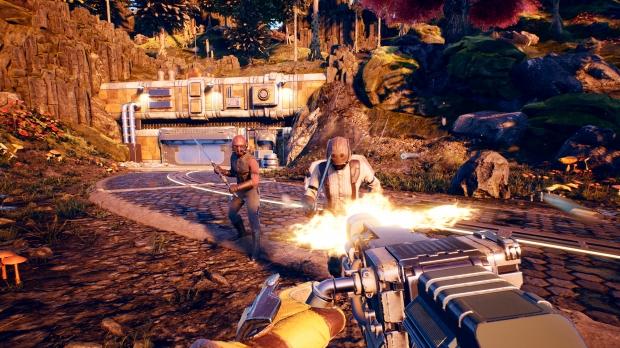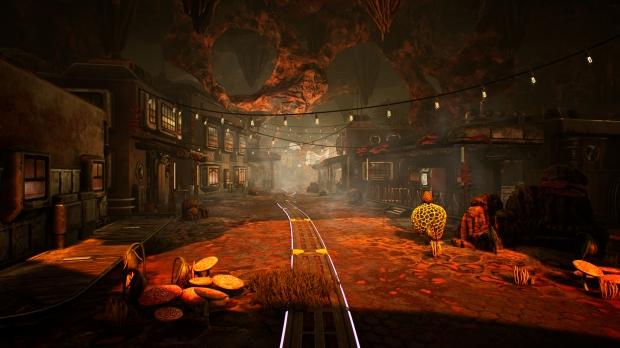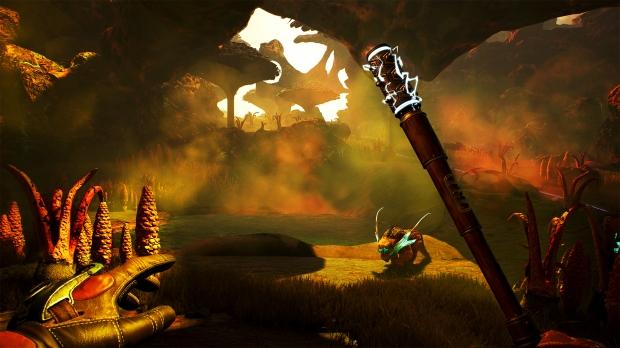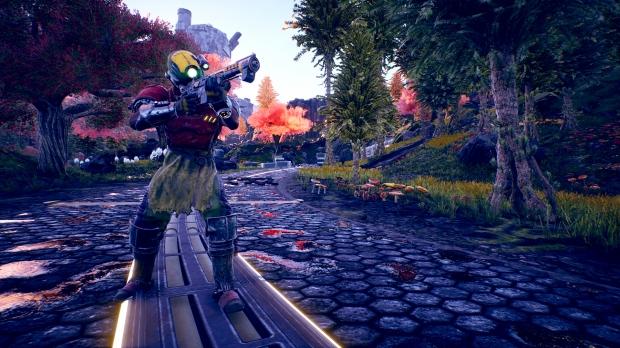 Most live games are built around live service hooks but The Outer Worlds was built around the core tenants that RPG fans know and love--meaningful dialog decisions, freedoms to build your own character, tactical weapons and armor assortments, and a quirky style that breathes life into the world itself.
Armed with the original Fallout creators' vision, Obsidian built The Outer Worlds from the ground up with these principles in mind. And everything we've seen so far really exemplifies this, albeit the combat needs some tweaks.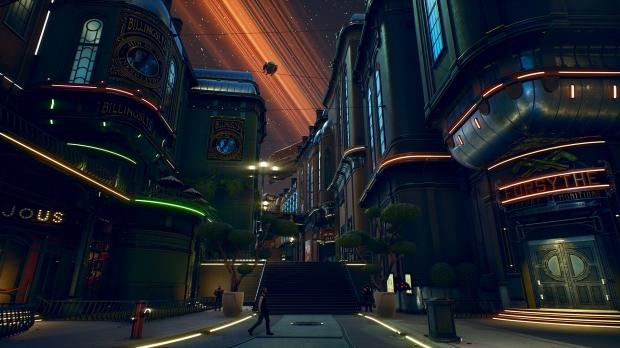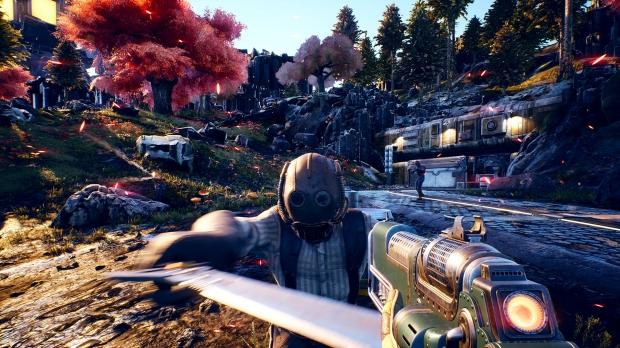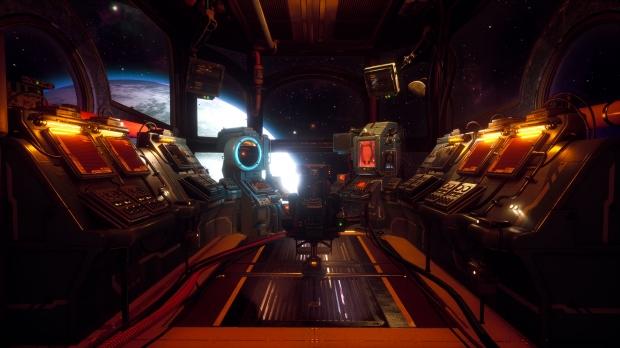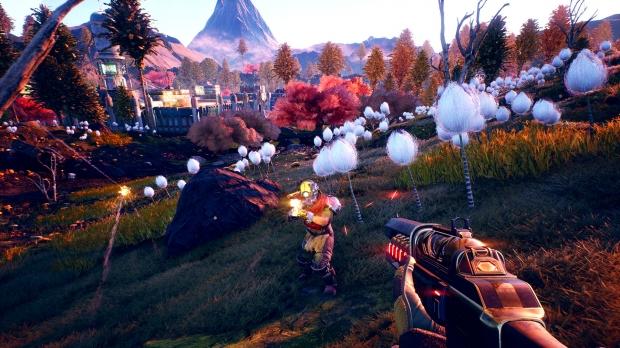 The RPG also channels the original Fallout games in key ways, including a new "flaw" system that's somewhat like the traits in Fallout 1, New Vegas style dialog choices, and an overall stylish flair that seems to tap an alternate futuristic timeline to the Fallout universe.
The Outer Worlds is slated to release sometime in 2019 for PS4, Xbox One and PC, and will be published by Take-Two Interactive's new Private Division games label.
"The Outer Worlds is a new single-player first-person sci-fi RPG from Obsidian Entertainment and Private Division. Lost in transit while on a colonist ship bound for the furthest edge of the galaxy, you awake decades later only to find yourself in the midst of a deep conspiracy threatening to destroy the Halcyon colony.

"As you explore the furthest reaches of space and encounter various factions, all vying for power, the character you decide to become will determine how this player-driven story unfolds. In the corporate equation for the colony, you are the unplanned variable."

Key Features

The player-driven story RPG: In keeping with the Obsidian tradition, how you approach The Outer Worlds is up to you. Your choices affect not only the way the story develops; but your character build, companion stories, and end game scenarios.

You can be flawed, in a good way: New to The Outer Worlds is the idea of flaws. A compelling hero is made by the flaws they carry with them. While playing The Outer Worlds, the game tracks your experience to find what you aren't particularly good at. Keep getting attacked by Raptidons? Taking the Raptiphobia flaw gives you a debuff when confronting the vicious creatures, but rewards you with an additional character perk immediately. This optional approach to the game helps you build the character you want while exploring Halcyon.

Lead your companions: During your journey through the furthest colony, you will meet a host of characters who will want to join your crew. Armed with unique abilities, these companions all have their own missions, motivations, and ideals. It's up to you to help them achieve their goals, or turn them to your own ends.

Explore the corporate colony: Halcyon is a colony at the edge of the galaxy owned and operated by a corporate board. They control everything... except for the alien monsters left behind when the terraforming of the colony's two planets didn't exactly go according to plan. Find your ship, build your crew, and explore the settlements, space stations, and other intriguing locations throughout Halcyon.