Obsidian's new RPG The Outer Worlds might have parallels with New Vegas, but the Unreal Engine-powered game was built from scratch.
With its sci-fi flair, story-driven singleplayer focus, FPS combat, meaningful dialog choices, and quirky companions, The Outer Worlds may end up filling the void left by Fallout 76's critical failure. After all, Obsidian's new game is being led by Fallout creators Tim Cain and Leonard Boyarsky (as we reported back in 2017), two of the main driving forces of old-school RPGs. But this won't be a post-apocalyptic affair; instead it's a purely sci-fi jaunt through the cosmos, done Obsidian-style. To make their vision come to life, Boyarsky and Cain led Obsidian to do what they do best: building IPs from the ground up.
In a recent interview with GameSpot, both Cain and Boyarsky give insight on the process. The duo are more directors of the project and were given complete creative control by Obsidian and the Private Division label that's publishing the game. As a result, the team was able to put things in The Outer Worlds that really aren't found anywhere else.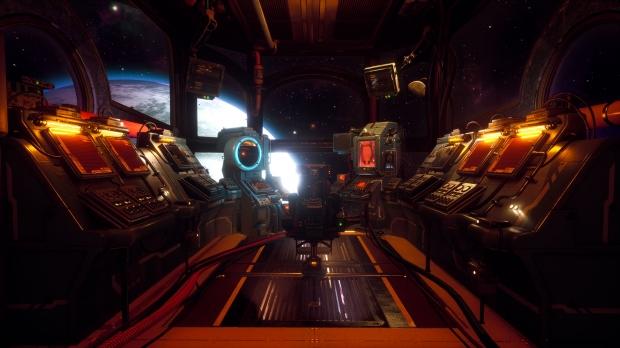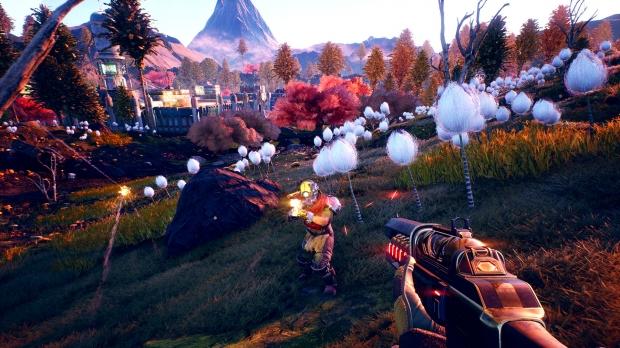 "We created Fallout from scratch, we basically had complete creative control and did whatever we wanted to. It had been a really long time since we created an IP from scratch," Boyarsky said in the interview.
"We've never really made a pure sci-fi game. Fallout was sci-fi, but it was more post-apocalyptic than sci-fi. So it was one of these things where we're really big fans of science fiction; I personally love fantasy, but I much prefer science fiction if I have to choose between them. So it was weird that we'd never gotten around to do one, and when this opportunity came up it was like, 'Yes, I can work with Tim again and we can create an IP from scratch!'"
Boyarsky says The Outer Worlds is basically the duo's opportunity to create the game they've always wanted to make, to include the things they haven't seen in other RPGs and do something different--but all with that signature RPG flair Obsidian is known for.
"It was basically this laundry list of things that I thought...that the next game I wanted to work on would be if I could say "here's the stuff I want to do," and this was it," he said.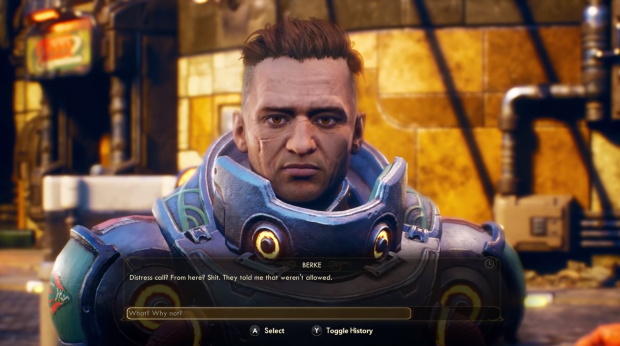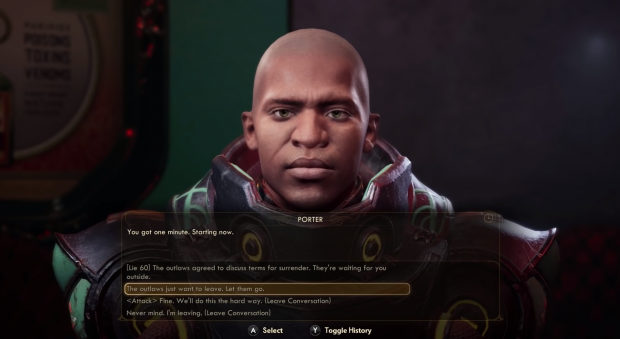 Cain, who pays close attention to the Fallout universe and writes postmortems for every game, affirms The Outer Worlds will put its own unique stamp on the RPG genre.
"One thing in the '90s you could do things no one had ever done before because everything was so young and it was a bit of a Wild West of an industry. Now every time you think of something and you look it's like 'Oh, this game did it. This indie game did it five years ago.' It's hard to think of something that is completely original," Cain told GameSpot.
"We managed to put some things in here that I've never seen done in a game. In that way, I kinda miss that...the sky was the limit back then. If you could think about it, you could do it."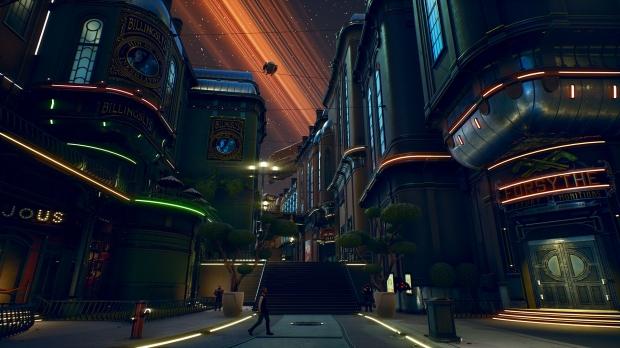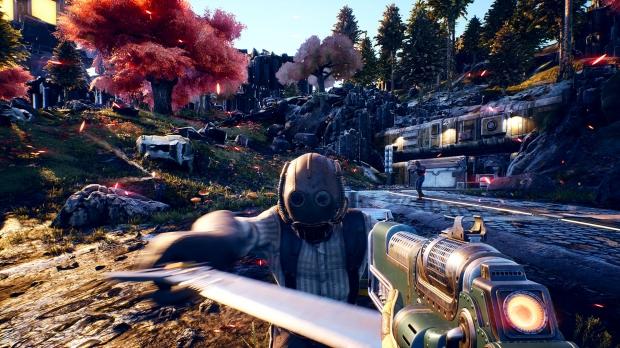 The more I hear about The Outer Worlds--especially from its creators and Obsidian devs--the more excited I am to play it. I was excited about this project since before it was officially announced, and the reveal only heightened my faith in the New Vegas developer to deliver something special.
The Outer Worlds is slated to release sometime in 2019 for PS4, Xbox One and PC, and will be published by Take-Two Interactive's new Private Division games label.
"The Outer Worlds is a new single-player first-person sci-fi RPG from Obsidian Entertainment and Private Division. Lost in transit while on a colonist ship bound for the furthest edge of the galaxy, you awake decades later only to find yourself in the midst of a deep conspiracy threatening to destroy the Halcyon colony.

"As you explore the furthest reaches of space and encounter various factions, all vying for power, the character you decide to become will determine how this player-driven story unfolds. In the corporate equation for the colony, you are the unplanned variable."