Fortnite is 'like heroin,' says addiction specialist
Fortnite addiction is apparently real, and it's sending some kids to rehab.

Published Fri, Nov 30 2018 12:35 PM CST
|
Updated Tue, Nov 3 2020 11:50 AM CST
As more and more gamers jump into the battle royale craze, Fortnite's incredible wide-sweeping popularity comes at a human cost.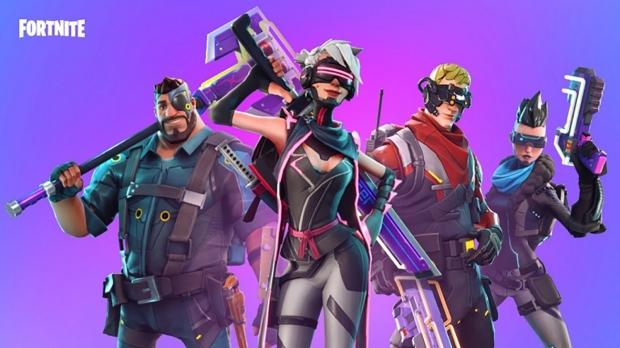 Epic Games makes billions from Fortnite. The game is a monstrous success in microtransaction revenues, engagement, and overall exposure, but players are paying more than money or time for the experience. Some are developing addictions that are increasingly hard to shake--and it's not just adults. According to a Bloomberg report, experts warn that Fortnite addiction is running rampant and is interrupting people's jobs, relationships, draining bank accounts, and may be setting kids up for lifelong battles with interactive-based behavioral disease.
"This game is like heroin. Once you are hooked, it's hard to get unhooked," addiction behavioral specialist Lorraine Marer told Bloomberg.
Parents seem unwilling or unwitting in how to regulate or control their child's Fortnite sessions, which has led to special camps that "unplug" kids and teenagers from social media, gaming, and other interactive hooks. Fortnite seems to be a common factor at these places. More than half the kids attending one such camp run by Michael Jacobus are there because of Fortnite, and typically learn how to re-integrate into society and function properly without invasive technology.
Read more: Fortnite is home to over 200 million players
There's also concerns that specific games could help foster gambling addictions at an early age.
Despite having cosmetic-based microtransactions, Fortnite's massive reach has undoubtedly triggered specific behaviors associated with impulse buying. Parents who don't pay attention to their credit cards are liable to see lots of charges for Fortnite skins. While no link has been explicitly found between Fortnite, addiction, and gambling, I expect to see more studies roll out on the topic in the future.
The bottom line is that gamers, parents, and everyday people need to learn control. The games industry is predicated on being able to play (and pay for) your favorite games at any time, and the most profitable are those that have continual purchases.
But at the same time it's fair to say that these games are psychologically and specifically designed to be as addictive as possible. Engagement is built upon "engaging" a community, and if you do your job too well an entire sect of gamers will be hopelessly hooked. It's great for business but maybe not society, and I'm wondering if (or when) Epic will have to address this issue at large.
Related Tags