Over the next 12 months we're going to see the explosive launch of 5G connectivity, with Qualcomm already out and ahead of the competition with its Snapdragon products and 5G modem designs, but NTT DoCoMo along with Mitsubishi have set world records with their 5G trials.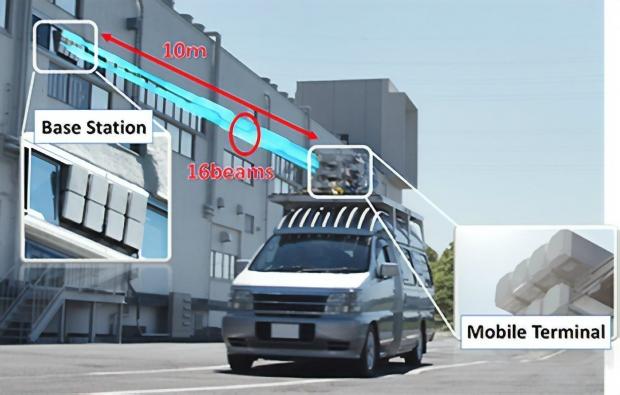 The two Japanese giants teamed up to run 5G connectivity tests in outdoor trials in Japan's Kanagawa Prefecture, where the world's first 5G transmission that exceeded 20Gbps using one terminal. At a distance of 32.8 feet (10m) the tests hit a peak speed of 27Gbps, while at 328 feet (100m) away the connection was still an incredible 25Gbps. The proof-of-concept 5G trials used a single mobile terminal, and 500MHz of spectrum within the 28GHz band.
NTT DoCoMo and Mitsubishi Electric used a 16-beam spatial multiplexing in "line-of-sight conditions, where massive-element base-station antennas on the wall of a building directed beams to mobile-terminal antennas installed on the rooftop of a vehicle" reports Mobile World Live.
Indoor trials will kick off on March 31, 2019 using the 28GHz band too.