Capcom may continue cloud-based Switch games
Capcom's cloud-streaming experiments could continue on the Switch.

Published Tue, Nov 13 2018 7:37 PM CST
|
Updated Tue, Nov 3 2020 11:50 AM CST
Capcom's experiments with cloud streaming tech could pave the way for big things in the Switch's future.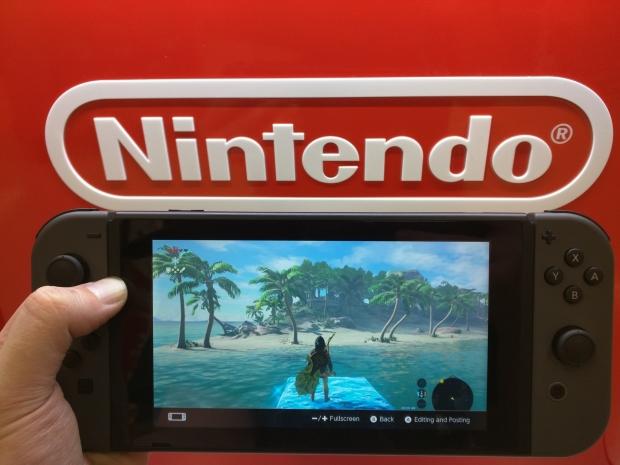 Ever since Capcom announced that it'd stream Resident Evil 7 (and more recently Assassin's Creed: Odyssey) to the Nintendo Switch via the cloud, I got excited. Yes, the business model is rather ridiculous, and yes, the connectivity might not be that good. But we have to look at the bigger picture: Nintendo's online infrastructure could one day tap the power of cloud-based GPUs to deliver higher-end gaming on the Switch. Developers may not have to skip the Switch because it's not powerful enough, and simply beam the game to the handheld-console hybrid from the cloud. This is something I predicted way back in 2016 that could manifest with Nintendo's patented Supplemental Computing Device add-on.
Now Capcom says these research-based tests may continue with more games in the future (possibly even Devil May Cry 5). When asked about future cloud gaming plans, Capcom execs said the move was not business-oriented but experimental, and that they could push forward.
"While we did release a certain title supporting cloud gaming in the first half, this was done primarily for technological research purposes and did not have a significant impact on earnings. Based on the results of this research, we will internally consider further expansion into cloud gaming," the company said in a financial Q&A session.
This is particularly interesting given Capcom's close association with Nintendo's research arm.
Remember that Capcom helped influence the Nintendo Switch's development when the console was in early R&D phases. Nintendo used feedback gleaned from major publishers and games-makers to help tailor-make the system to meet specific criteria, and Capcom was a major instrument in the device's evolution.
Is it possible Capcom is helping Nintendo once again, this time with cloud gaming experiments? Is it possible the Switch's Tegra X1 could one day tap NVIDIA's GeForce Now GPU servers and stream specific higher-end games to the platform, thus facilitating a long-term online rental-and-stream service?
Maybe. But only time will tell.
Related Tags