Microsoft buys Obsidian Entertainment
Microsoft adds legendary RPG developer Obsidian to its arsenal of first party studios.
Published Nov 11, 2018 1:47 PM CST
|
Updated Tue, Nov 3 2020 11:50 AM CST
2 minutes & 12 seconds read time
Obsidian Entertainment has been acquired by Microsoft, the company announced at its big XO18 event in Mexico.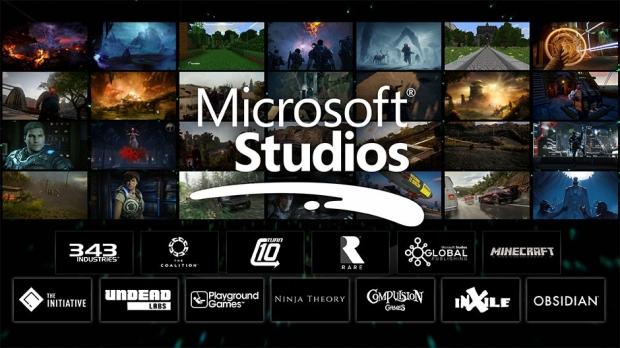 The reports were true: Obsidian is now fully-owned by Microsoft and has been folded into the growing Microsoft Studios banner. The developer joins studios like Ninja Theory, Playground Games, Undead Labs, and Compulsion games to help build Microsoft's lacking slate of first-party titles. Obsidian is best-known for high-caliber singleplayer RPGs and poses an interesting opportunity for Microsoft to pivot slightly from microtransaction-ridden live service games.
Back in 2017 sources told TweakTown that Obsidian is currently making a unique RPG set in a new IP. Fallout creator Tim Cain is leading the project, sources say, and ex-Blizzard dev Leonard Boyarsky is also attached. Take-Two Interactive signed a deal to publish the game and it's unknown how this will affect Microsoft's acquisition or the project itself.
Microsoft also purchased Wasteland developer inXile in a stronger bid to shore up its weak RPG presence. The tech giant affirms that both studios will remain in control over their projects and no meddling will take place.
"While they do share a common heritage, the two creative teams at Obsidian and inXile are very different. They will continue to operate autonomously with their unique talents, IP and expertise. As part of Microsoft Studios, Obsidian and inXile will have the support and freedom to fully realize their creative ambitions on both existing franchises and new RPG projects," Microsoft wrote in an update on Xbox Wire.
It's likely that any games made by Microsoft Studios will release on both Xbox One and PC as "Xbox exclusives" (remember PC is now technically an Xbox platform thanks to Windows 10) but I'm curious how this will affect console sales as a whole.
Also remember Microsoft puts strong emphasis on live services, and a good portion of its $2.73 billion earned in Fiscal Q1'18 is from digital content. All of its first-party games typically have online-based microtransactions and other engagement hooks so that revenues offset lower hardware sales. Sony does this too, but to a lesser extent insofar as direct monetization of its first-party games.
With any luck Microsoft won't step in an demand microtransactions be jammed into Obsidian's or inXile's future projects...but it's always a possibility.
Related Tags