Destiny 2 PC is free on Battle.net
Activision wants to inflate Destiny 2's numbers and incentivize Forsaken purchases.

Published Fri, Nov 2 2018 5:07 PM CDT
|
Updated Tue, Nov 3 2020 11:50 AM CST
Destiny 2's base game is currently available for free on PC...but be prepared to be locked out of content.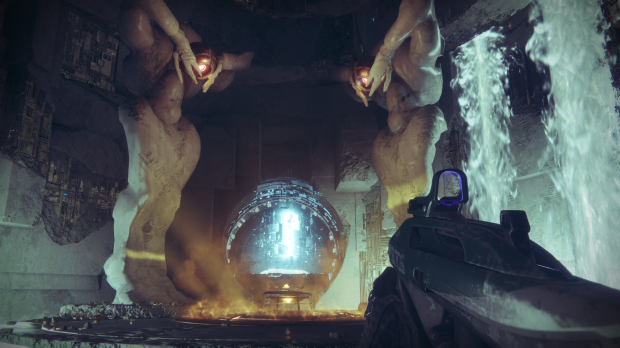 Now that Black Ops 4 and Red Dead Redemption 2 are both out, I'm sure Destiny 2's player count is shrinking, and that spells potential losses for any service game. Activision aims to counter this by offering the game for free on multiple platforms--first we saw it free on Sony's PlayStation Plus, and now it's up for free with no strings or subscription paygates attached on the Battle.net PC client.
Destiny 2 will be free to download and keep until November 18, 2018 as per an announcement at Blizzcon. But remember this is just the base game that's limited insofar as multiplayer content and events, and is more of a sampling to whet your appetite and buy into the new $40 Forsaken expansion. Destiny base games are typically locked out of expansion-only rotating missions, events, and strikes, so you may not be able to join your friends in the fray.
This kind of tactic isn't anything new for Activision-Blizzard, who has held multiple free demos, trials and initiatives to attract new players.
Accessibility is key for service games, and nothing's more accessible than free. Bungie should see an influx of players that potentially turn into long-term payers via in-game microtransactions and/or Forsaken DLC purchases (especially once people realize they're locked out of specific activities for not having the expansions).
There's also another engagement hook in play. Bungie recently announced a Destiny 2 refer-a-friend program which rewards existing Forsaken owners when one of their friends buys the expansion. This coupled with the fact that Forsaken now includes all previously-released expansions for $40 should help drive sales up on Battle.net.
Plus there's the added bonus of free online multiplayer that isn't locked behind a subscription service.
Related Tags