Halo 6 sounds like it'll repeat Halo 5's mistakes
For good or ill, Halo 6 should pretty much be an extension of Halo 5 (and we're concerned)
Published
6 minute read time
Update: 343i confirms Halo 6 won't have real-money lootboxes.
Halo 5: Guardians is pretty much a bad Halo game. It might not be a bad game, but it's a bad Halo game that really does betray a lot of the series core tenants. But Microsoft and 343 Industries have to adapt to changes in the market--live services, microtransactions, engagement...bleh--in an effort to make money, which pretty much means Halo 6 should be a lot like Halo 5. Here's some of the things we've learned about Master Chief's upcoming adventure.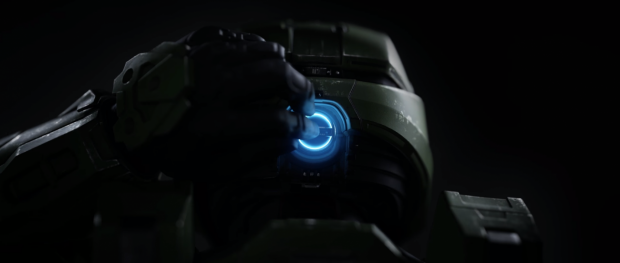 Yesterday we reported on a troubling job listing at 343 Industries. The listing strongly hinted Halo 6 (aka Halo: Infinite) will be monetized with microtransactions, which shouldn't be surprising. Microsoft made quite a bit of cash from Halo 5's randomized-gambling-lootbox REQ packs, and I long thought this would roll over to Halo 6.
I knew the company's trend of infusing all of its first-party games with engagement monetization would further worm its greedy way into the Halo franchise. The trade-off here is that maps and content is added for "free" (not actually free when someone's paying for it even if you're not) and the game's online multiplayer gets enhanced over time. But with this stronger focus on multiplayer, aka the real way most live games actually make money, the game's campaign suffers.
And Halo 5 suffered a lot in this regard.
This brings us to our current topic: esports. Halo 5 was built around the feedback of pro FPS gamers in a bid to both attract esports players as well as refine FPS combat. The latter worked quite well, but the former...well...Halo hasn't had a lot of luck with esports. But this might change with Halo 6. Now that Microsoft owns Mixer it's pushing esports and lets-play style streaming harder with specific incentives like unlockables and freebies for watching streams.
But it's less about entertainment and more about capitalizing on another form of engagement via advertising and subscriptions. In short, Microsoft has a strong vested interest in tuning Halo 6 towards epsorts (and you better believe it has a vested interest in microtransactions too).
Elizabeth Van Wyck, who helms Halo's operations and esports focus, confirms that Halo 6's multiplayer is being built with esports in mind.
"In developing for the next game, it is a key piece of how we think about how we built out multiplayer, which is the mode that our esports is built off of," Van Wyck said at Variety's Entertainment and Technology Summit.
"Thinking about how people will view it. Thinking about how they will play it. Halo has a long legacy with esports, but we have let it be community run. It wasn't until very recently that we looked at the space and said, 'We want to significantly invest in it and create a structure that not just has longevity, but has consistencies that others can build businesses off of. Those are all things that go into the development process that didn't before. But at the end of the day, we have to build an awesome game."
Based on this we can assess that Halo 6 will push forward many of the business models, features, and engagement hooks found in Halo 5. Microsoft has learned quite a bit since then and we could see more innovations on how the game is monetized as a whole.
Read more: Microsoft will continue pushing engagement on Xbox LIVE
Expect some sort of microtransactions with randomized rewards, whether it's cosmetic-only or REQ packs that can actually have an in-game effect in a singular mode like Warzone, and maybe even some story DLC with a season pass to boot. I'm betting PVP will be the central focus and PVE will come later, similar to how Firefight was added to Halo 5 after launch. After all PVP is much more competitive and typically fosters more engagement and monetization potential as gamers want to unlock new items or add customized flair to their rank progression.
Also since esports is a big focus, expect a stronger bent towards multiplayer than singleplayer. Singleplayer is usually much harder to make money off of in the long term (unless you're Sony and make great fist-party exclusive SP games on a huge install base of systems). Campaign modes also aren't so popular to viewers on platforms like Mixer.
Speaking of Mixer, we should see lots of little "challenges" that offer rewards for streaming Halo 6 on the platform. These rewards could be skins and the like or small token unlocks, maybe emblems, etc.

Lootbox psychology and Halo
Below are some of my predictions for Halo 6 based around current industry trends, Halo 5's history, and Microsoft's current gaming business models.
Expect an artificially long progression grind that's less about a sense of achievement and more about offering ways to spend cash along your journey. Microsoft--along with EA, Ubisoft, Take-Two and especially Activision--hopes your multiplayer career is punctuated by lots of small purchases.
Expect new side-roads and avenues that offer you time-saving options to skirt this grind and the system itself to be predicated upon the traditional microtransaction psychology: would you rather pay money, or pay time? And expect rewards that offer you the chance of better gear without any real guarantee that your time wasn't just potentially wasted.
You see, it's less about actually playing for fun and more about paying for the chance of fun. It's also about playing to grind towards an artificially inflated goal who's posts continually move forward. That's where the engagement hook comes in and lootbox addiction becomes dangerous: when gamers are no longer actually having fun and the game feels like work.
I feel these optional purchases should be side flings and not the total focus of what you're trying to accomplish. Gaming should be about fun, not about grinding for a new skin. Sure unlocking this content gives a feeling of achievement but isn't it fleeting and short-lived?
Publishers are always offering you new "rewards" and ways to spend both your time and money (hoping for the latter once you get frustrated on spending the former). Live games didn't just earn their name from their online features--they're actually living entities that are hungry for your time and money. And publishers hope when you spend one you'll eventually spend the other.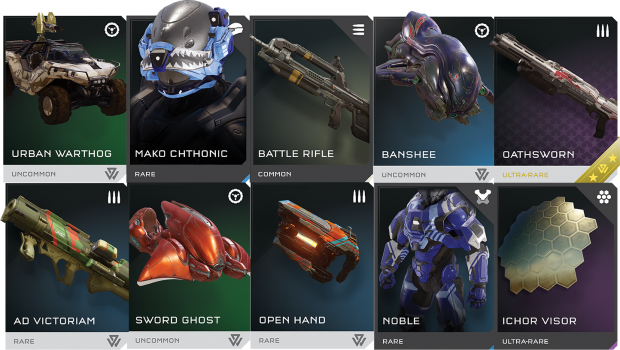 The next chapter: more of the same?
"The Master Chief returns in Halo Infinite - the next chapter of the legendary franchise. Developed by 343 Industries and created with our new Slipspace Engine. This thrilling engine demo provides a glimpse into the future of the Halo franchise, leading it into new and unexpected directions."
343i has also learned quite a bit and is creating a new Slipspace Engine for the game, which probably indicates a release on Microsoft's next-gen Xbox Scarlett platform. And the studio says the story will focus around Master Chief, indicating Halo 5 has taught them what not to do with the sequel.
But at the same time I feel 343i can't simply shed Halo 5's weird, discombobulated shift towards live services. Will 343i refine things with Halo 6? Almost assuredly. Will it be totally different than Halo 5 and not infuse ways of continually tempting gamers to spend more money after buying the game? Don't hold your breath. This is a big part of Microsoft's multi-faceted business and it's not going anywhere.
Ultimately I believe that Halo has permanently changed. Halo 6 should have features that hearken back to the days of yore and attempt to re-capture fans of Bungie's original series, but the game will be primarily focused on the present and future gaming landscape.
And that leaves me quite concerned.
Related Tags