AMD is expected to ramp up its fight against Intel in 2019 and beyond with the next-gen Zen 2 CPU architecture, with a fresh rumor regarding IPC improvements from Bits and Chips on Twitter.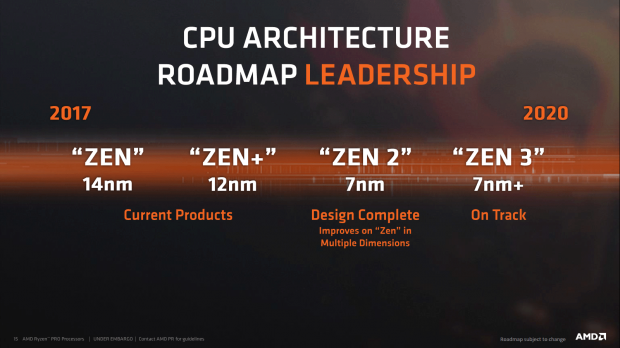 They tweeted that the IPC improvement between the first-gen Zen+ and upcoming Zen 2 architecture, with a 13% average increase in IPC performance in "scientific tasks" with "no gaming data" provided right now. AMD would have early samples of 7nm-based Zen 2 processors right now, with data intensive applications being tested and these CPUs not being ready for gaming it makes sense for no gaming data right now.
AMD enjoyed an IPC improvement of 3% between the Zen and Zen+ refresh, but the new Zen 2 architecture takes things to the next level... so too does the 7nm process node that AMD is making the new Zen 2 chips on.
AMD's next-gen EPYC 'Rome' CPU is being made on 7nm, where we could see a huge 64C/128T that would blow Intel out of the water since their best offering is a 28C/56T processor on the 14nm++ node. We should see the next-gen Ryzen 3000 series using the new 7nm Zen 2 CPU architecture, as well as the next-gen Ryzen Threadripper 3000 series when it's announced and released in 2019.