Tencent's Call of Duty mobile game is pretty high-def
Tencent's new free-to-play Call of Duty game has surprisingly good visuals.

Published Sun, Sep 30 2018 5:07 PM CDT
|
Updated Tue, Nov 3 2020 11:50 AM CST
Tencent's upcoming Call of Duty mobile game takes aim at both enthusiast and casual FPS gamers with decent visual fidelity.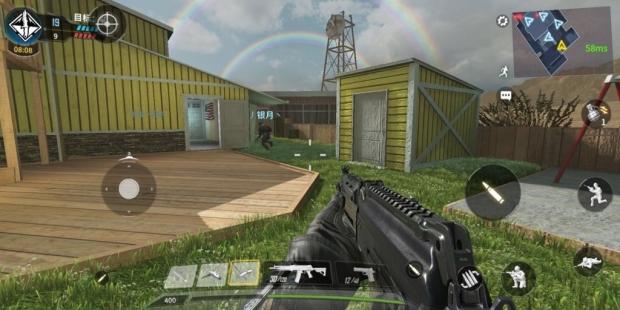 A batch of new Call of Duty mobile screenshots have leaked from a beta test, showing that Tencent is taking its responsibility quite seriously for the Chinese market. The visuals seem to rival that of the Xbox 360 console era which is both surprising and predictable given the power of today's smartphones. Just look at Razer's higher-end gaming handset that rocks some serious hardware, including a Snapdragon 835 chipset and 8GB of RAM to boot.
The HUD looks a bit messy, and we're wondering what it's like to play a tense shooter like Call of Duty on a touchscreen...but then again Epic Games has done wonders with Fortnite on iOS and Android.
Tencent isn't just porting a game to smartphones, though: it'll be a fully-fledged release that combines tons of beloved features, characters and content while adapting it for Chinese gamers.
"We are bringing together a vast array of characters, content and modes from across this great franchise into a new Call of Duty mobile game tailored to meet the interests and play styles of mobile players in China," said Steven Ma, SVP, Tencent Holdings Limited.
Call of Duty mobile is just the first step in Activision-Blizzard's mobile push. The company has multiple smartphone titles in the works that should all be monetized with optional in-game purchases, and Tencent could publish even more of the company's titles for Chinese gamers.
Related Tags