Fallout 76 cosmetic currency called atoms, earnable in-game
Fallout 76 will use an earnable currency to unlock in-game cosmetics and skins.

Published Thu, Sep 27 2018 5:20 PM CDT
|
Updated Tue, Nov 3 2020 11:50 AM CST
Fallout 76 will tap optional microtransactions to enable a steady roadmap of free updates and new features. That means a special currency to grab cosmetics.
We've known for a while that Fallout 76 will be monetized via cosmetic-only items rather than lootboxes or other exploitative-style mechanics, and now we have new details on how this will work. According to the updated FAQ, Bethesda's new online-only Fallout game will dole out a currency called Atoms that can be used to buy various customization options--things like outfits, skins, haircuts, etc. Atoms are earned by completing specific goals and tasks, and will add another form of engagement that rewards players for organic progression. Gamers can also buy atoms with real money to save time or unlock cosmetics right away.
"While you play Fallout 76, you'll earn a currency called Atoms by completing various gameplay challenges and achievements. This currency can be used to acquire in-game cosmetic customization items for your character, earnable entirely by playing the game," reads the FAQ.
Considering Fallout 76 aims to have a long tail filled with new updates, quests, items and other content, I expect to see lots of cosmetic options throughout the months ahead to ensure gamers have plenty of opportunities to spend time in the game world--or spend money.
We're not sure if gamers can earn atoms during the Fallout 76 beta, and if so, whether or not the atoms you earn will actually carry over to the final game. Bethesda currently plans to bring all of your beta progress over to the launch version, but atoms may not make the jump. I'm hoping that both atoms and cosmetics carry over.
Atoms can't be purchased for real money during the beta test, though. They're only monetized at launch.
As for the beta itself, it won't be online continuously 24/7 and will only be tested during specific windows:
"During the B.E.T.A. one of our primary goals is to stress test and break the game. As such, the servers will not be running 24/7; instead, they'll be online during targeted timeframes so we can get as many people as possible playing at the same time. Why? Because that's the best way put all our systems to the test and see how they respond. On any given day the game might be up for anywhere between four to eight hours. Focusing as many players as we can into these windows is our prime objective. Then we'll fix what we need to fix and do it again and again from the start of B.E.T.A. until a few days before launch. We'll give you as much heads up as possible because we need you to log in during these times and play the game."
The Fallout 76 beta rolls out on October 23 on Xbox One platforms, and a week later on October 30 for PS4 and PC. The full game will release on November 14, 2018 on all platforms.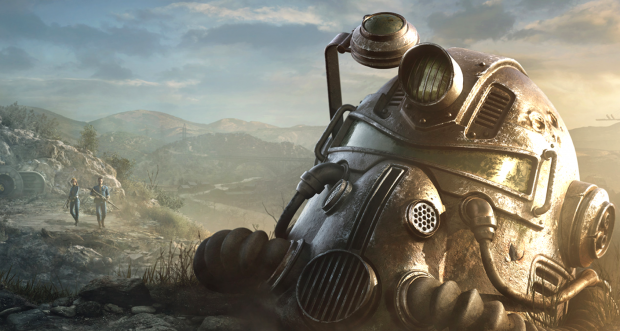 Related Tags