Yakuza devs' new game Judge Eyes is a detective thriller
Yakuza devs reveal their new project Judge Eyes, a 'courtroom thriller' with chaotic combat.

Published Mon, Sep 10 2018 4:25 PM CDT
|
Updated Tue, Nov 3 2020 11:50 AM CST
Ryu Ga Gotoku Studios fulfilled its promise to reveal a new IP at Tokyo Game Show 2018: introducing Judge Eyes (aka Project Judge), a new "courtroom thriller" that sports fast-paced combat.
In Project Judge (known Judge Eyes: Shinigami no Yuigon in Japan) you play as private detective Takayuki Yagami in his widening investigation to catch a serial killer across Tokyo. The game features blitz-style combat that seems a bit faster than Yakuza games, but the major departure is the game's new sleuthing mechanics. As Yagami players can tail targets, pick locks, put on disguises to infiltrate areas, and collect evidence or clues with photos, unlocking computers, and a ton of other gumshoe activities. Some of the chase scenes are done through QTEs.
"Enhancing the game's position as a courtroom thriller and embodying the feeling of playing a detective, players will need to utilize key investigative skills in conjunction with unique gameplay features to unveil the truths hidden at the core of Project JUDGE's plot," reads a description of the game, as translated by DualShockers.
"What lies beyond the suffering and failures of the man trapped within his past; is it a divine revelation, or something more sinister? Stay tuned for more information on Project JUDGE, the courtroom thriller action game brought to you by the prolific tag team of Takuya Kimura and Ryu Ga Gotoku Studios."
The game will also have all sorts of side missions and activities, including VR, a drone racing mini-game, and even pinball.
Project Judge is slated to release sometime in 2019 on Sony's PlayStation 4.
Check below for a story trailer: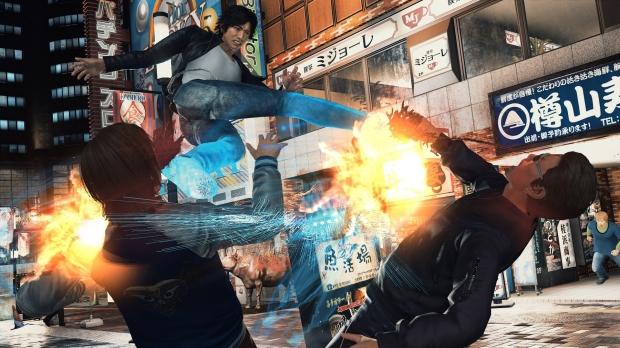 Related Tags