We've known for a while that Rocksteady is currently making a new AAA game, but new job listings show the studio's upcoming superhero title should tap the PlayStation 5 and the new Xbox Scarlett family.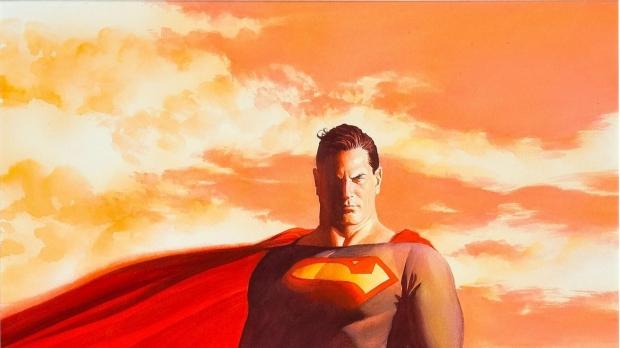 Multiple job listings say Rocksteady is working on a new "highly anticipated upcoming AAA title," and rumors suggest this could either be a Superman game or a Batman game centered around Damien Wayne. About a year ago Rocksteady said the project will make gamers "lose their minds". Some listings also say the game aims at harnessing next-gen platforms, which likely means Sony's upcoming PlayStation 5 and Microsoft's new Xbox Scarlett family of systems.
"We are looking for an exceptionally talented Senior Producer who is ready for the challenge of producing a AAA title on the next generation platforms," reads a Senior Producer listing.
Based on the listings I've gleaned the following guesses: the new game (Superman, Batman or otherwise) will be built on Unreal Engine 4, will release on next-gen systems like the PS5 and Xbox Scarlett as well as current-gen consoles, and probably won't release until 2019 or 2020 at the earliest.
The late release is likely due to three factors: the PS5 and Xbox Scarlett need to be out first if this is actually a new console gen and not an iterative cycle, and the massive breadth of job positions Rocksteady currently has available. The third factor surrounds some of the job listings being for 2+ year contracts, hinting the game won't be out for another 2 years or so.
Analysts predict the PlayStation 5 won't arrive sooner than 2019 or 2020 at the earliest, and Microsoft will likely launch in a similar timeframe with its new Xbox console family with similar specifications from AMD.
It's also possible the game could have online elements that may be monetized (which is nothing new for Warner Bros. Interactive Entertainment) thanks to the studio's Senior Network Programmer position.
An incoming announcement is possible but this year's The Game Awards is pretty much the last chance to do so. The announcement will likely be brief and a confirmation of the game's superhero focus. We also might see Rocksteady wait until E3 2019 to confirm the game so it can partner with either Microsoft or Sony for their respective showcases--or it can alternatively reveal gameplay footage at E3.
Rocksteady is hiring the following roles to work on the new unannounced AAA project:
Senior Producer

Lead Animator

Senior Animator

Senior Environment Artist (2x)

Senior Technical Artist

Sound Designer

Senior Character Artist

Lead Character Artist

Lead Rendering Programmer

Lead Player Programmer

Lead AI Programmer

Senior Rendering Programmer

Senior Gameplay Programmer

Senior AI Programmer

Senior Network Programmer

Senior Engine Coder

Senior Engine Programmer

Lead Scriptwriter

Senior Scriptwriter

Senior Q&A Tester