Nintendo Switch sales hit 5 million in Japan
Nintendo's handheld-console hybrid could soon dethrone the PS4 in Japan.

Published Wed, Sep 5 2018 3:07 PM CDT
|
Updated Tue, Nov 3 2020 11:50 AM CST
Nintendo is selling lots of Switch consoles in its home land of Japan--so many that the system may soon dethrone Sony's PlayStation 4.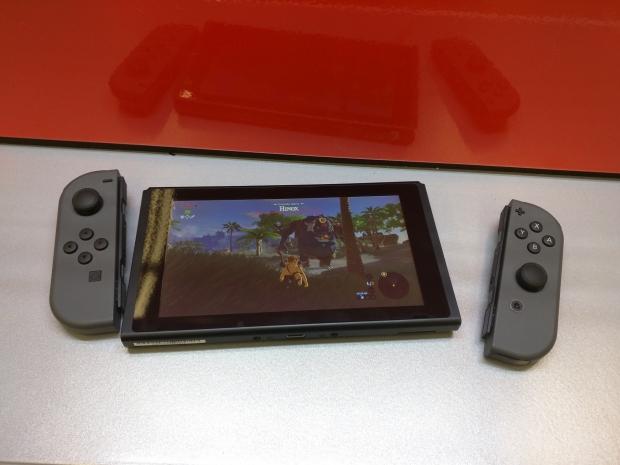 Famitsu reports the Nintendo Switch has now sold more than 5 million consoles in Japan (5,007,368 units to be exact) 79 weeks since its launch in March 2017, making it a strong contender against the PS4's current 7 million install base.
As of June 30, Nintendo says 19.76 million Switch consoles have been sold worldwide since release. Based on these figures we see Japan makes up over 25% of total Switch unit sales. As the Japanese games-maker intends to sell 20 million more Switch consoles by the end of Fiscal Year 2018 in March 2019, the company has to sell roughly 18.12 million more Switches to hit the goal.
But this might be a conservative target.
Ace Securities analyst Hideki Yasuda thinks Nintendo will actually sell 25 million units this fiscal year, up 25% from the original estimate. Strong software sales should push demand and sales, Yasuda says, and Nintendo agrees.
"Our sales targets for Nintendo Switch hardware and software during this fiscal year will not be an easy challenge to meet, but we are putting all of our efforts into doing just that. If you look at our software lineup for the fiscal year that we showed at E3, you can see a relative trend that the titles that resonate most with consumers are concentrated toward the latter half," Nintendo President Tatsumi Kimishima said in company filings.
"That is why I think the way Nintendo Switch hardware sells during this fiscal year will be slightly different from in the last."
Japanese holding firm Nomura Securities predicts the Switch will sell 115.8 million consoles by 2023, and that Nintendo will release a "Switch Mini" system in the near future.
Related Tags