Bungie now rewards you for playing Destiny 2
Bungie and Activision will now dole out goodies for playing Destiny 2's new Forsaken expansion.
Published Sep 4, 2018 7:00 PM CDT
|
Updated Tue, Nov 3 2020 11:50 AM CST
2 minutes & 50 seconds read time
Bungie today revealed its new Bungie Rewards program, an initiative which gifts you content and goods for completing specific tasks in Destiny 2.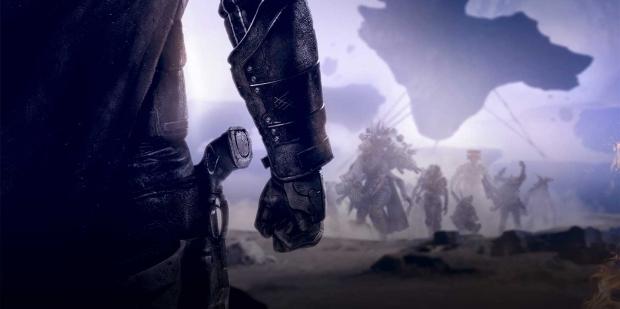 The program actually sounds like a great idea for both players and Bungie: players can net some extra stuff and the developer incentivizes more users to not only keep playing but to do targeted tasks, thus upping engagement and data collection. The rewards system is linked to your Bungie.net account and apparently only works with the new Forsaken expansion so base Destiny 2 may not be eligible for specific tasks. At least the first reward is Forsaken-exclusive: you can unlock a free copy of the expansion's soundtrack when you beat the storyline.
Taking a look at this from a business perspective we see that Bungie Rewards is a direct result of Activision's huge push for engagement. Destiny 2 in of itself is a live game driven strongly by engagement, which is basically defined as the constant quest to keep users playing, grinding, and eventually paying for more content. Activision is the king of this business model and makes billions a year from microtransactions, DLC, and additive post-launch content. In 2017, Activision-Blizzard made $4.9 billion from in-game purchases, or about 69% of total net revenues for the entire year.
Destiny 2 currently has an optional microtransaction storefront called the Eververse, which allows users to buy cosmetic items including weapon skins and armor shaders.
One of the best ways to keep gamers hooked is a rewards system that offers in-game items or account-linked stuff for doing specific tasks, not unlike Microsoft Rewards or Xbox Quest.
(Continued below)
Destiny 2's latest Forsaken expansion is now live on all platforms, and requires the base game and both expansions to play.
Check below for more info on Bungie Rewards:
Last week, Moments of Triumph came to a close to make way for the launch of Destiny 2: Forsaken. Today, we're happy to announce that we're introducing a brand new rewards program, built around Forsaken and linked to the Bungie Store to give you more ways to celebrate, commemorate, and show off your in game accomplishments.

We're calling it Bungie Rewards. It kicks off today with Destiny 2: Forsaken, and the first offer is something we don't think you'll want to miss. Any player who signs up by opting in and verifying their email and completes the Destiny 2: Forsaken campaign by the end of September will receive a free digital download of the Destiny 2: Forsaken Original Soundtrack, 110 minutes of music plus two bonus tracks from the Whisper of the Worm quest that are available only through this offer.

Also available at the Bungie Store, along with a new line of Forsaken themed goodies, is the Special Edition of the Destiny 2: Forsaken Original Soundtrack, which includes the Forsaken Soundtrack, as well as the Curse of Osiris and Warmind Soundtracks, for a total of 190 minutes of music available in multiple audio formats. The Special Edition of the Destiny 2: Forsaken Original Soundtrack also includes a code for the "Songs of the Forsaken" in-game emblem.

As the Season of the Outlaw rolls on, Bungie Rewards will offer additional collector's items to earn, acquire and unlock that are uniquely crafted to commemorate various tiers of in game accomplishments.

To sign up, you can visit the Bungie Rewards page now. As new offers are added to Bungie Rewards, we'll update the page with more details.

In addition to Bungie Rewards going live today, we will also be giving away the Pursuit of Dreams in-game Destiny 2 emblem with any purchase from the Bungie Store now through November 28.
Related Tags