Forsaken is Destiny 2's own The Taken King style expansion
Destiny 2 is finally getting some massive changes thanks to its new $40 Forsaken expansion.

Published Tue, Jun 5 2018 12:30 PM CDT
|
Updated Tue, Nov 3 2020 11:51 AM CST
With its new Year 2 expansion Bungie is directly responding to the clamoring frustrations of the Destiny 2 community.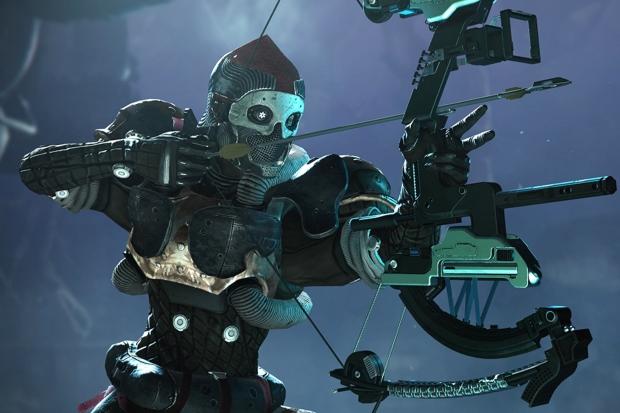 The Forsaken expansion looks to do for Destiny 2 what The Taken King did for the original Destiny. Today Activision announced key details on the expansion including a brand new 4-player mode called Gambit that blurs PVE and PVE together alongside a host of promises of tweaks, super powers, weapons and armor, and overall improvements. It'll have a new bow weapon type and "nine additional supers" to boot.
Forsaken, which will retail for $40 versus the usual $19.99 stapled onto Destiny 2's expansions, will pack in two brand new destinations: The Tangled Shore and The Dreaming City. Guardians are sent across the lawless rims of the solar system to discover what exactly happened to The Reef, and then take down the nefarious 8 Barons. Endgame is a big focus in Forsaken. The Dreaming City was built from the ground up for advanced gamers and has its own raid and new bosses to take down.
Destiny 2's big new expansion should also considerably shake-up the current state of the game with a host of changes. Activision confirms that Forsaken will have "highly anticipated changes and features such as a new weapon slot system, improvements to the mods system, and numerous other quality-of-life improvements."
"Following years of strife, what remains of the Reef has fallen to lawlessness. You and Cayde-6 are sent to personally investigate the recent unrest. Upon arrival, you soon discover the most-wanted criminals in the Prison of Elders have organized an escape. Beyond the Vanguard's authority, you'll pursue these fugitives deep into the Reef. Explore new regions, awaken new powers, earn powerful weapons, and uncover long lost Awoken secrets. The hunt is on."
Hunt Down the 8 Barons and their Crew

Two New Destinations: The Tangled Shore and The Dreaming City

A Brand-New Raid

Introducing Gambit, a 4v4 Competitive PvE Mode

Wield New Powers with Nine Additional Supers

Collect New Exotic Weapons, Armor, and Gear

All-New Weapon Archetype, Legendary Bow

New Story Missions, Adventures, Destination Activities, and more
Forsaken will release on September 4, 2018 for $39.99 on PS4, Xbox One and PC. Activision will also sell a pack of all Destiny 2's DLCs for $69.99.
Related Tags