Valve to 'invest and focus a lot more' into games
Artifact won't be the only new game Valve makes.

Published Sat, Sep 1 2018 5:23 PM CDT
|
Updated Tue, Nov 3 2020 11:50 AM CST
With Artifact on the way and Steam's issues somewhat shored up, Valve should start ramping up investment in a new slate of games. Could one of them be Half-Life 3?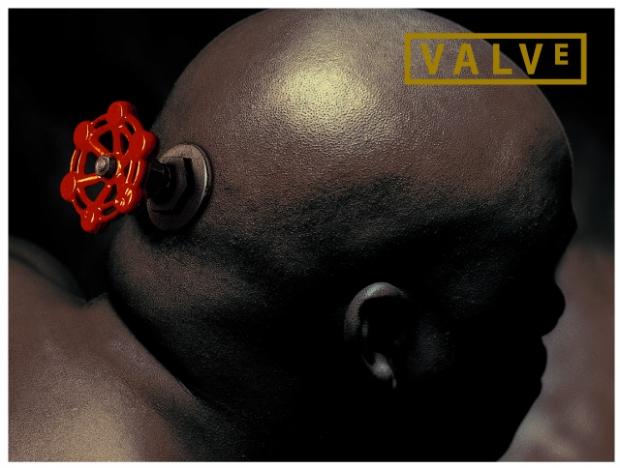 We've known for a while now that Valve plans to make new games. Back in March, Gabe Newell made a surprising announcement that the Half-Life developer has multiple new projects in the works: "Artifact is the first of several games that are going to be coming from us. Hooray! Valve's going to start shipping games again." Following a big site redesign in May, Valve reminded everyone that new games are in dev and some of them are top secret affairs: "We have some new games in the works, too. A couple have been announced, while others remain top secret."
Now Valve's Brandon Reinhart, who's working as a programmer on the new Artifact card game, reiterates this point. In a recent interview with IGN Reinhart said that now that Valve has ironed out key features and issues on Steam as well as panned out a roadmap for Artifact, the company can (and will) focus back on games.
"Now we're in a place where we're able to invest and focus a lot more on games again. The answer to 'you're just sitting on your butts, sitting on a pile of money, swimming around the gold vault,' is to not actually do that. To [instead] deliver a bunch of high quality games that show we're actually working really hard."
So what games could Valve be working on? Newell says new VR games are in dev for the HTC Vive headset, and it's possible the mythical Half-Life 3 could happen at some point (but don't hold your breath).
Left 4 Dead 3 is also possible as is some sort of longer, bigger strategy for DOTA 2 and Team Fortress 2 (or maybe even sequels for both).
Also remember that Valve recently acquired Campo Santo, the studio behind the indie darling Firewatch, and it's next game will be a big deal for Valve itself. More acquisitions could follow and essentially turn Valve into a kind of publisher of sorts.
Last but not least we have evidence that Valve's new games aim to drive revenue, likely via live services akin to those found in DOTA 2.
A recent software engineer job listing affirms as much:
"As a software engineer on one of our game teams, you'll be a key contributor to developing amazing games that millions of customers around the world enjoy. We're always looking for great engineers who want to help us build the next amazing Valve game, or expand and improve an established hit like Counter-Strike: Global Offensive, Dota 2, or Team Fortress 2.
"You'll design and deliver new engine features, new game features, and new ways to delight our customers and drive revenue."
Related Tags