Valve is working on totally new games according to founder and PCMR figure Gabe Newell, with GabeN saying that Valve is getting back into making new games after its current fleet of multiplayer games.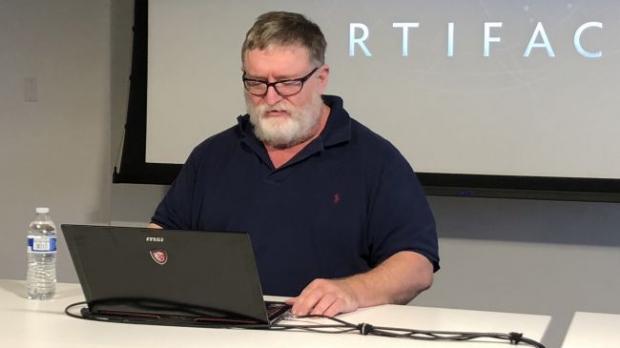 Valve has been heavily focused on Steam and hardware over the last few years, stretching as far as getting knee deep in one of the best VR headsets on the market with the HTC Vive, but Gabe explained this as "an investment in the future". Newell added: "Artifact is the first of several games that are going to be coming from us. So that's sort of good news. Hooray! Valve's going to start shipping games again".
Artifact is a new Dota 2-themed card game that Valve has been working on, but it isn't the only new game the company has been developing. During the Reddit AMA back in January 2017, Newell said that Valve is working on at least one other fully-fledged singleplayer game.
Newell then added during an interview with PC Gamer that Valve is working on "three big VR games". He continued: "We aren't going to be talking about it today, but sort of the big thing, the new arrow we have in our quiver, really, is our ability to develop hardware and software simultaneously".
Valve is even a little jealous of companies like Nintendo, with Newell saying: "We've always been a little bit jealous of companies like Nintendo. When Miyamoto is sitting down and thinking about the next version of Zelda or Mario, he's thinking what is the controller going to look like, what sort of graphics and other capabilities. He can introduce new capabilities like motion input because he controls both of those things. And he can make the hardware look as good as possible because he's designing the software at the same time that's really going to take advantage of it. So that is something we've been jealous of, and that's something that you'll see us taking advantage of subsequently".