AMD has officially launched its next-gen Ryzen Threadripper 2900 series processors, with overclockers showing off some hands-on OC results that will blow most people away. The new flagship Ryzen Threadripper 2990WX has been overclocked to a whopping 6GHz on all-cores with LN2 cooling taking the #1 spot on HWBOT for the 2990WX world record overclock.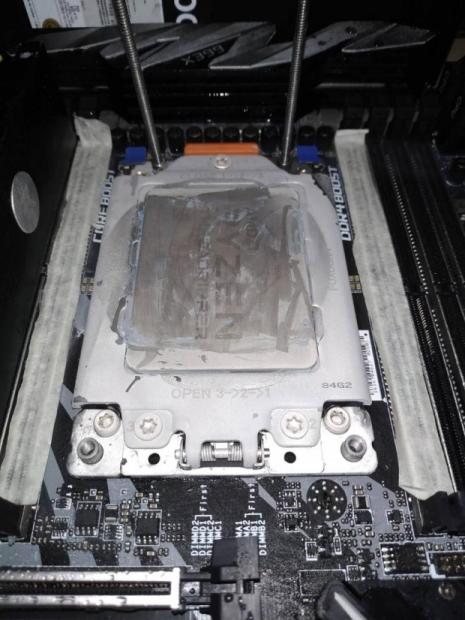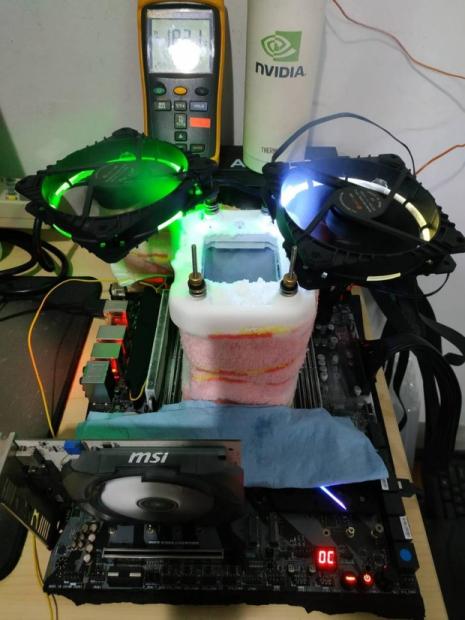 Ivan Cupa, an Indonesian overclocker hit the magical 5955.4MHz on all 32C/64T that Threadripper 2990WX packs, with Cupa using the MSI MEG X399 Creation motherboard, the Corsair AX1500i PSU, and some G.SKILL Trident Z DDR4 RAM. LN2 cooling was used to get the CPU cool enough to pump 6GHz into it, with the Ryzen Master OC Utility reporting CPU voltages of 1.45V (but this could be a mis-reading).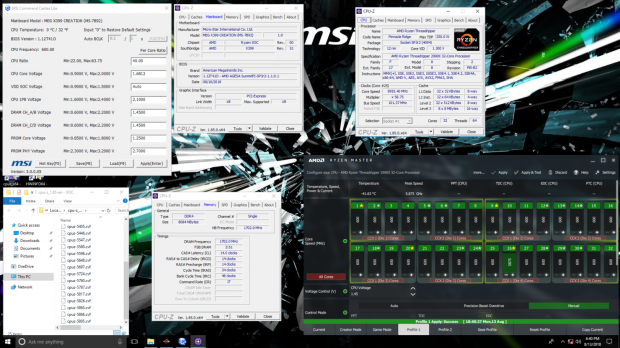 Another overclocker hit 5.367GHz on all 32 cores, with Sampson scoring 8532 points in Cinebench R15 which is a mind blowing result, and the new world record. Other records have been broken, with wPrime 32m hitting 1sec 950ms by Littleboy, and the wPrime 1024m now sitting with a record 18sec 420ms.
If we rewind back to Computex 2018, we saw Intel come into the Cinebench R15 benchmark scene and smash it with their 28C/56T chip at 5GHz with a score of 7334... but now Intel can go back to sleep as AMD is here kicking their ass with Ryzen Threadripper 2990WX and a Cinebench R15 world record score of 8352.