Bee Simulator lets you play as a bee in New York
Awesome, I've always wanted to play the Bee that Jerry Seinfeld played in The Bee Movie, NOW I CAN.

Published Fri, Aug 3 2018 7:35 PM CDT
|
Updated Tue, Nov 3 2020 11:51 AM CST
There are games that let you play as a farmer, or an animal - and now we have Bee Simulator, where you play as... well... a bee. Check out the Gamescom 2018 trailer for Bee Simulator:
Bee Simulator will let players "compete with other bees in races, collect pollen, perform waggle dances, and explore a world inspired by Central Park in New York". Bringing legitimacy to the game in its soundtrack, something that The Witcher 3 composer Mikołaj Stroiński will be handling.
The game will of course have a pollen-collecting story mode where the bees are the heroes, and the humans are the bad guys. There's an exploration mode that lets you fly around Central Park, New York and a split-screen mode that has an additional map.
Bee Simulator will arrive on the PC, Xbox One, PS4 and Nintendo Switch later this year.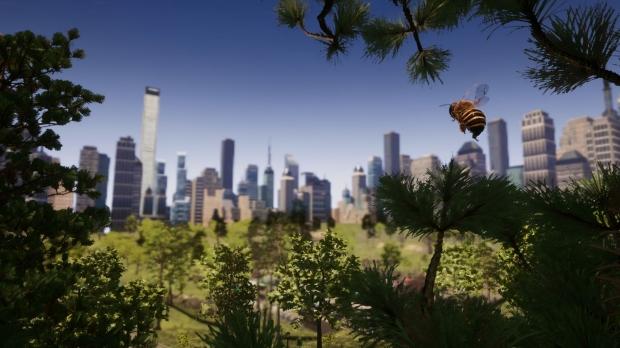 Related Tags