Battlefield V may be set in WWII
EA drops a new seconds-long teaser that seems to confirm Battlefield V will take place in WW2.

Published Mon, May 21 2018 4:38 PM CDT
|
Updated Tue, Nov 3 2020 11:51 AM CST
The rumors that Battlefield V will be set in World War II may be right on the money.
Earlier today EA dropped a new teaser for Battlefield V that seems to confirm the game will take place, at least in part, during WWII. The teaser is only 12 seconds long and gives two major clues: the apparel of the man shown, and the icons in the upper part of the screen that clearly show the British Union Jack as well as the German Balkenkreuz beam-cross symbol used by the German Wehrmacht forces in World War II.
As for the content, the teaser looks like actual in-game footage taken during conquest multiplayer game and shows a modern-ish stylized HUD. EA is also teaming up with Microsoft to promote the game so we may see some Xbox-exclusive content...or at the very least more footage during Team Green's E3 2018 conference.
DICE has confirmed that Battlefield V's campaign will indeed be episodic just like Battlefield 1, and it makes sense considering the amount of time, effort, and money spent creating Battlefield 1. It's very likely that Battlefield V will use similar mechanics used in the previous game while also introducing new modes--possibly a battle royale mode.
Battlefield V will be revealed May 23 at 4PM EST.
EA CEO Andrew Wilson said this about Battlefield V:
"With our next Battlefield game, the team at DICE is bringing the intensity of combat to life in new and unexpected ways. Every battle is unique, and every mode brings its own challenges - from the way you interact with the environment around you, to compelling single-player stories, to the next level of large-scale multiplayer that spans across multiple maps and modes.

"This will be a deep and fully-featured shooter and ongoing service that will evolve with major new experiences for our community, beginning right from launch. Building on the success of Battlefield 1 and taking inspiration from DICE's core DNA, this new game will advance the state of the art for the franchise, while still delivering the signature gameplay and Battlefield moments that have captivated and grown our global community."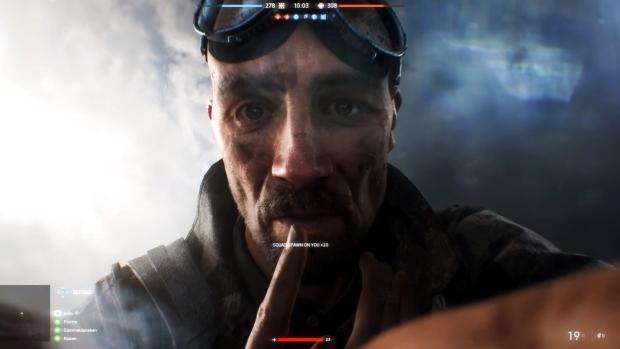 Related Tags