NVIDIA is preparing their GeForce GTX 1180 for June 15 in Founders Edition form according to the latest rumor from Tom's Hardware, a new card that would beat out their current flagship graphics card, the TITAN Xp.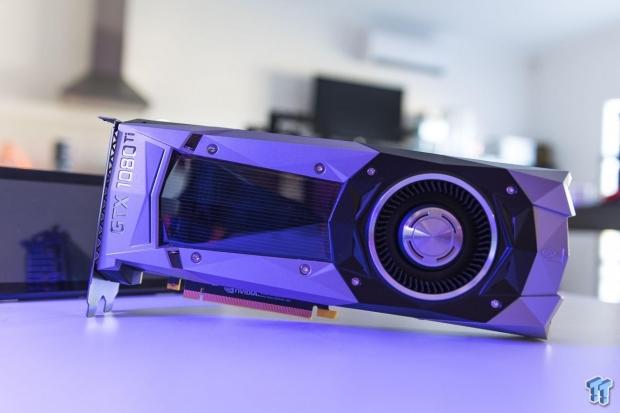 I exclusively reported that NVIDIA will name the new cards the GeForce GTX 1180 and that it will be the Turing architecture (after all the kerfuffle over Ampere, but that GPU architecture comes after Turing). We can expect the June 15 release to be a hotly-talked about subject, especially as it's the week after Computex which is quite odd indeed.
NVIDIA will push out the GTX 1180 Founders Edition first, then AIB partners like ZOTAC, MSI, ASUS, GIGABYTE and others will have their custom cards to show off sometime in August-September.
We should expect the GT104 GPU to power it, with 8-16GB of GDDR6 of RAM on the new GeForce GTX 1180. We are to expect TITAN Xp class performance, but at what price? $599? $699? $899? If we're talking about TITAN Xp performance (which is a $1200 card) I would expect $899 or more. Who in their right mind would buy the GTX 1070 Ti, GTX 1080, or GTX 1080 Ti once the GTX 1180 comes out? Especially if it offers TITAN Xp performance (better than GTX 1080 Ti) and it's cheaper.
Exciting times ahead, people!