The holy grail of gaming monitors would definitely have to be 4K 120Hz and while the closest we've got officially is the tease of 4K 144Hz G-Sync monitors from NVIDIA, ASUS, and Acer... it looks like it has early competition from Wasabi Mango.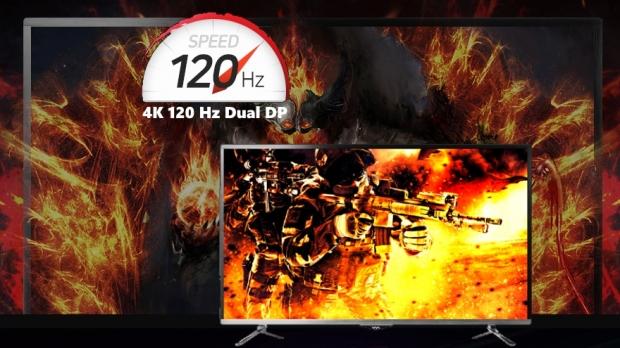 Wasabi Mango is a Korean display manufacturer that have released their new UHD430 monitor that has a native 3840 x 2160 resolution and 120Hz refresh rate. The monitor requires dual DP 1.4 ports to hit 4K at 120Hz, buti you'll also get HDR goodness for that as well. There are also 3 x HDMI 2.0 ports, 1 x Toslink optical audio output, and a USB port.
The delicious Wasabi Mango UHD430 is available on eBay right now for $1399.