Consumers mostly buy physical Nintendo games
Total digital game sales for Nintendo platforms are eclipsed by physical purchases.

Published Mon, May 7 2018 2:35 PM CDT
|
Updated Tue, Nov 3 2020 11:52 AM CST
While major publishers are shifting more towards digital, Nintendo consumers still prefer physical hard copies of games.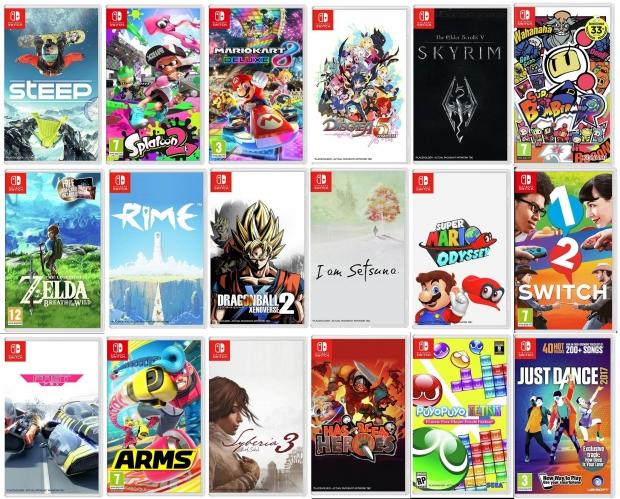 With its engagement-driven revenue model (microtransactions, DLC, etc), the digital games market is an absolutely massive billion-dollar business. More and more publishers and developers are pushing into live service games in an effort to continually make recurring cash while ensuring their games live on for years...but companies like Nintendo are following a more traditional path. According to Nintendo's latest yearly earnings report, consumers are much less likely to buy games on the digital eShop than in stores.
The filings, which break down total hardware and software sales for the fiscal year ended March 31, 2018, show an interesting trend: digital only made up 17.3% of global software sales across all Nintendo hardware. Considering Nintendo sold about 102.31 million copies of games in the year, about 17.69 million of these unit sales were digital.
This is particularly interesting given a sizable portion of Nintendo Switch games are distributed as digital-only titles on the eShop store. However Nintendo's report shows that gamers mostly buy first-party games for its platforms--a whopping 85% of total game sales for the period were developed in-house by the games-maker.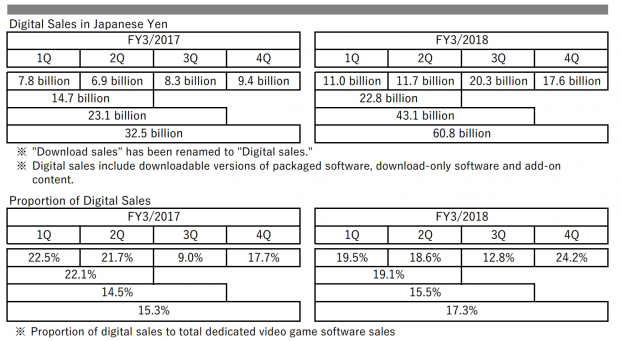 Digital sales could see a stronger spike once Nintendo reveals specifics on its Switch Online service later this month.
The online service should open new doors for digital online-based games primarily focused on live services and multiplayer content, thus generating more revenue and potentially game sales. Nintendo has also doubled down on an engagement strategy by releasing a steady stream of DLC content for its games, including Breath of the Wild paid DLC as well as new updates for ARMS.
Related Tags