Samsung has just announced its new range of 4K LED theatrical screens that it has branded Onyx, promising cinema goers, directors and studio bosses to enjoy pure blacks on-screen.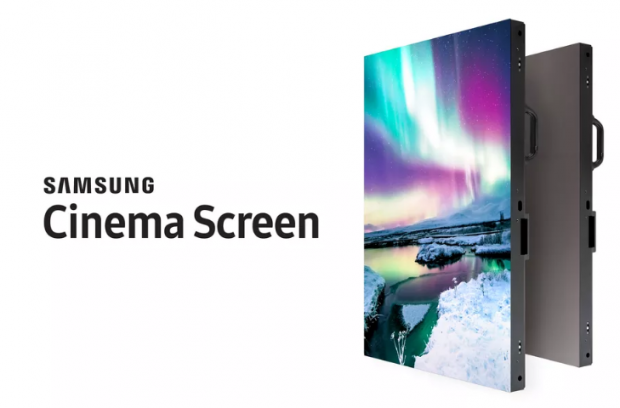 The new Samsung Onyx comes in at a large 34-feet with full 4096 x 2160 resolution that provides a much higher-end image with improved colors than the normal 2K projection. Onyx can pump out 2K, 4K, 3D, and HDR with Samsung unveiling the first US locations for Onyx screens at Pacific Theatres Winnetka in Chatsworth, California, just north of Los Angeles.
Samsung is aiming at a few different markets with its Onyx screen, as it is really just a super massive 4K TV that will get built into not just movie theater walls, but other places as well. When it's used in a cinema, it rocks a custom JBL sound system that ensures people will get out-of-the-box audio. The company hopes to see it used for dine-in theatrical experiences, eSports and live gaming events, and more.
The Verge reports that tickets to see an Onyx-powered movie will be "slightly more than a standard film" and will be "similar in ways to IMAX or XD pricing". As for the price of the Onyx screen itself, Samsung hasn't provided detailed costing but estimates have it costing between $500,000 and $800,000 which is around 2-3x the cost of a standard projection system.
Samsung aims to have 10 installed across the world by the summer, and 30 before the end of the year. As the months flick past, Samsung will unveil a larger 46-foot 4K LED screen, something that will battle traditional laser projection systems.