TweakTown was the world exclusive with news that AMD was preparing a rebranded Radeon RX 500X series, and here we are: a full confirmation that AMD has simply rebranded the RX 500 series, with the 'new' RX 500X series.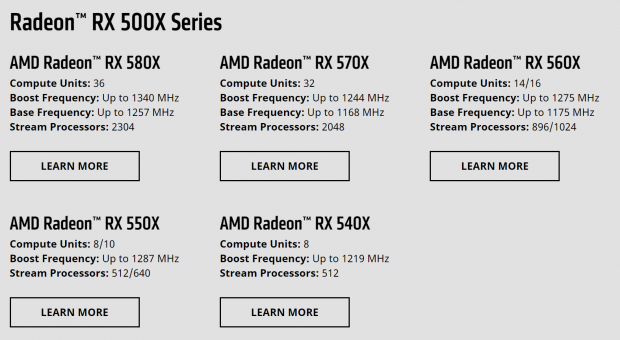 AMD is simply rebranding their entire lineup of Polaris-based RX 500 series cards, the same cards that they released last year that were tweaked RX 400 offerings. The RX 500X series the same RX 500 series cards that AMD will now be giving to system builders, OEMs, and mobile platforms. AMD is simply refreshing the brand for OEMs and notebooks.
The deal here with the rebranded Radeon RX 500X series is that AMD is ensuring that the RX 500X series cards are using the latest hardware and driver revisions for Radeon Software Adrenalin Edition for 2018. It might not be a big deal to gamers because this isn't a new card, but this means a lot to OEMs selling Radeon.
I've been reporting for a while now that there will be no new graphics card launches in 2018, and it seems this is still correct. AMD has rebranded the RX 500 into RX 500X, so all roads still lead to Navi for Q2 2019.