The shadow of Vivendi's looming takeover has finally been dispelled, and today marks the end in a long saga that might've irreparably changed one of the biggest games-makers in the industry.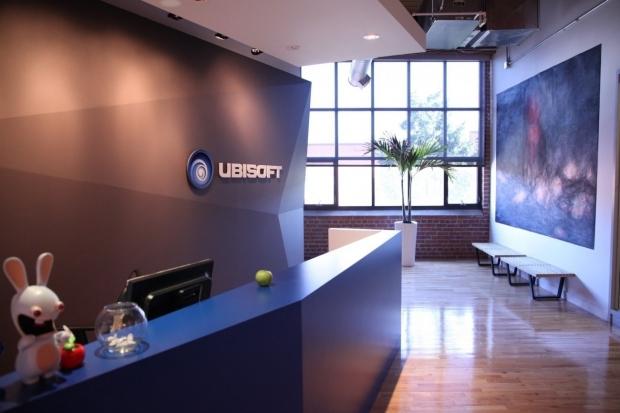 Vivendi has cancelled its plans for a potential takeover of French games-maker Ubisoft and will relinquish control of its share capital back to the video games publisher, Ubisoft today announced. Vivendi, who currently owns 27.3% stake in Ubisoft's shares, will sell its entire portion, but as part of the transaction Ubisoft has teamed up with Chinese juggernaut Tencent in a "strategic partnership agreement."
"The evolution in our shareholding is great news for Ubisoft. It was made possible thanks to the outstanding execution of our strategy and the decisive support of Ubisoft talents, players and shareholders. I would like to warmly thank them all. The investment from new long-term shareholders in Ubisoft demonstrates their trust in our future value creation potential, and Ubisoft's share buy-back will be accretive to all shareholders," said Ubisoft company head Yves Guillemot.
"Today, Ubisoft is fully reaping the benefits of our long-term strategy and the successful transformation towards a more recurring and profitable business. Ubisoft is perfectly positioned
to capture the numerous video game growth drivers in the coming years. We are focused more than ever on delivering on our strategic plan."
Analysts previously estimated that Vivendi may have had to pay up to $6 billion to gain full control over Ubisoft during both companies' share battle. Vivendi previously said that the targeted Ubisoft acquisition wasn't an "all or nothing game," and that if the price exceeded a certain amount it would cancel its plans.
This development is welcome news for Ubisoft, who accelerated its strong digital-focused plan amid the looming shadow of the takeover. I for one am happy to see Ubisoft hasn't been jeopardized and that the games-maker can continue its trajectory towards a profitable structure while releasing quality games such as Assassin's Creed: Origins.
Here are some tidbits from the press release:
Vivendi to sell its entire stake in Ubisoft representing 27.3% of Ubisoft's share capital

The transaction is structured in the following way:

− Ontario Teachers' Pension Plan ("Ontario Teachers'") and Tencent, enter Ubisoft's share capital as long-term investors; as part of the transaction, Tencent and Ubisoft have also signed a strategic partnership agreement

− Share buy-back by Ubisoft of shares owned by Vivendi, accretive to all Ubisoft shareholders

− Acquisition by Guillemot Brothers SE of shares owned by Vivendi

− Accelerated Bookbuilding with institutional investors for the remainder of Vivendi's stake

All transactions are realized at the price of 66 euros per share

Continued roll-out of Ubisoft's growth strategy, based on the company's transformation to a more recurring and profitable business model

Ubisoft confirms its financial targets for 2017-18 and 2018-19