Vivendi postpones Ubisoft takeover
Ubisoft can rest easy (for now)

Published Fri, Nov 17 2017 8:04 AM CST
|
Updated Tue, Nov 3 2020 11:53 AM CST
French media titan Vivendi recently stated that it will not pursue a hostile takeover of Ubisoft for at least half a year, putting an interesting pause on the Vivendi vs Ubisoft saga.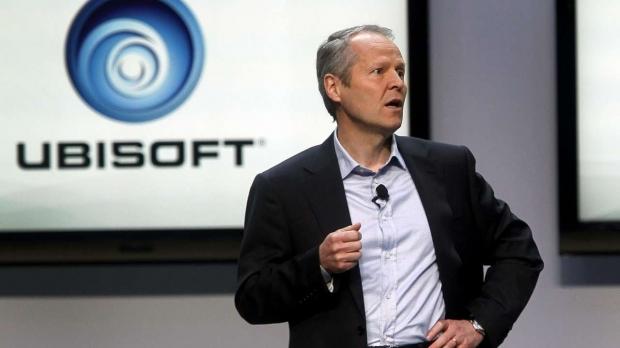 In its latest quarterly filings Vivendi affirms that it will not keep purchasing Ubisoft shares to trigger a formal acquisition bid for the company. As of June Vivendi held 26.87% of Ubisoft shares and 24.47% of voting rights. Under France's Florange Law, Vivendi's stake in Ubisoft could double this month, which would force Vivendi to make a public bid. Experts say that Vivendi could expect to pay as much as $6 billion to acquire Ubisoft.
Now Vivendi states that its aggressive stance has shifted; the titan won't make a move on Ubisoft at least for the next sixth months. "Vivendi's investments in video games are generating value. Gameloft is the worldwide leader in mobile gaming downloads. The current unrealized capital gain on the Ubisoft investment is more than €1 billion. Given that this sector is the second largest in the content industry after music, the Group confirms its intention to continue to develop in this sector," the company wrote in its earning filings.
"Nevertheless, concerning Ubisoft, in anticipation of the receipt of double voting rights on its Ubisoft shares on November 23, 2017, Vivendi states that in the next six months: it does not intend to file a public tender offer for Ubisoft shares nor to acquire control of the company. To this end, Vivendi will ensure that its interest in Ubisoft will not exceed the threshold of 30% through the doubling of its voting rights."
The filings also state that the French conglomerate recognizes the push-back from Ubisoft's Guillemot family and will no longer push for a seat on its board of directors. Vivendi recently abstained from voting on key measures in Ubisoft's latest shareholders meeting. The company says it sat out because it has no formal representation on the board.
"In view of the opposition expressed by Ubisoft's executive management, Vivendi will not seek representation on its board of directors."
It'll be interesting to see how this saga plays out, but Ubisoft is safe for now. I can't imagine how badly Vivendi would disrupt the games-maker's current digital-focused roadmap, but I do see why any major company would want Ubisoft on their side: the publisher has made a tremendous transformation that's pulled in billions of revenue each year.
Related Tags