In Win has announced its new 2018 Mod in Taiwan 2.0 event, something that is now open to case modders and will see the winning case mod mass produced by In Win.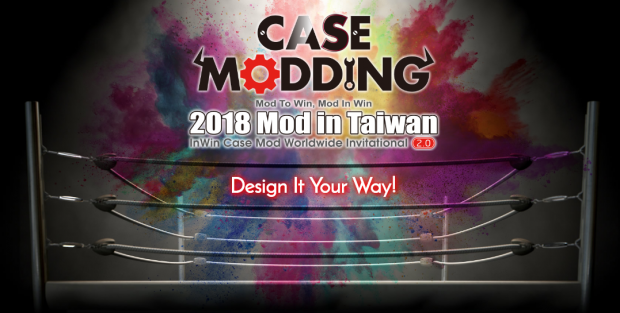 The company has a total prize pool worth $12,000 as well as the notoriety of having In Win mass produce the best case mod, which is pretty awesome.
February 26 - March 25: Design Submission

March 26 - April 15: Online Voting

April 17 - Winner Announced
As for the prize pool, you definitely can't complain about this: In Win are giving away some pretty decked out custom gaming machines packing either an NVIDIA GeForce GTX 1070 Ti or GTX 1070. The #1 prize winner also takes home $3000, while second place scores a cool $1000.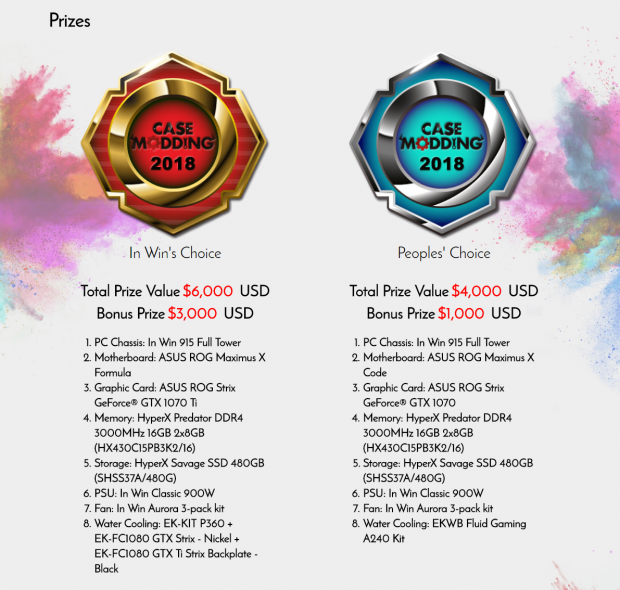 In Win has partnered up with Intel, ASUS, Republic of Gamers, EKWB, Kingston HyperX, and NVIDIA's GeForce Garage for the 2018 Mod in Taiwan event.