Ubisoft earns big from digital game sales, microtransactions
Ubisoft earns 80% of its total net sales from digital, continuing the company's transition towards a digital-first company.

Published Mon, Feb 12 2018 6:27 PM CST
|
Updated Tue, Nov 3 2020 11:52 AM CST
Ubisoft has once again made the lion's share of its net sales from digital, showing how the company has not only changed but laying out a clear path for the publisher's future.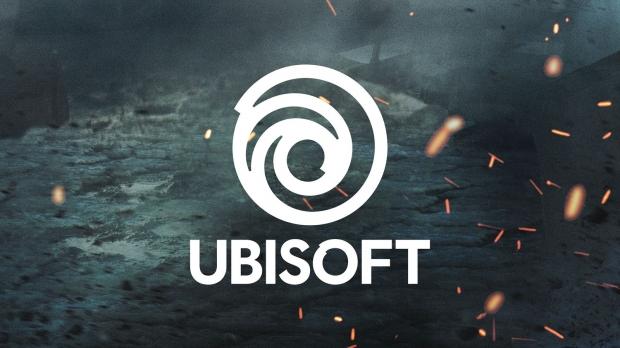 Over the past few years Ubisoft has made a significant transition to embrace digital in its lineup of games, and its slate typically taps the live service model to some extent (look at The Division, Rainbow Six: Siege, and even the upcoming Far Cry 5, for instance). Now in its latest Fiscal Q3'18 earnings report, Ubisoft illustrates just how important digital is by earning 80% of its total net sales for the quarter from digital purchases, DLC, subscriptions and microtransactions.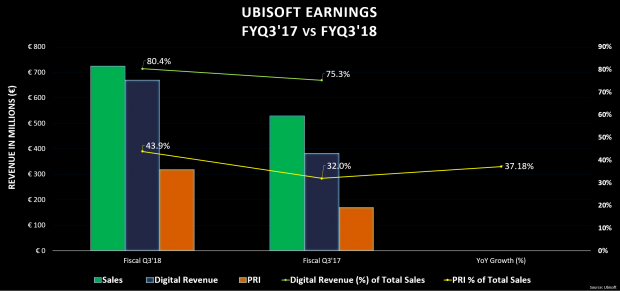 Ubisoft made €725 million in net sales in the three-month period from October thru December 2017, of which 80.4%, or €670 million, was from digital. That represents an increase of 75% year-over-year.
Player Recurring Investment, which includes DLC, microtransactions, and subscriptions, was up a huge 87.4% for the quarter, raking in a substantial €318.5 million and representing nearly 30% of total net sales.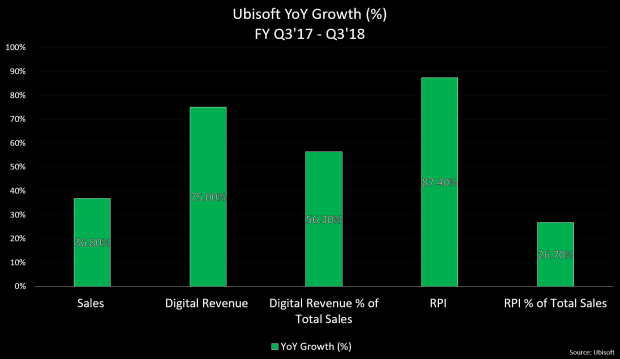 Other interesting facts from the report:
PlayStation 4 had 44% of total sales by platform, where as Xbox One sat at 25% and PC at 15%

Ubisoft expects to make €2.1 billion in net sales by the end of the fiscal year ending March 2019

Digital revenue is expected to hit ~60% of total net sales in FY2019 (fiscal year ending March 2019)

Ubisoft is working on an unannounced franchise that will lapse into FY2020
Related Tags