Sea of Thieves end-game detailed, Pirate Legends ahoy!
Sea of Thieves has had its end-game activities detailed, a Pirate Cove for Pirate Legends will be available.

Published Wed, Feb 14 2018 6:43 AM CST
|
Updated Tue, Nov 3 2020 11:52 AM CST
Sea of Thieves has had its end-game content revealed by Design Director Mike Chapman in a recent interview with Eurogamer.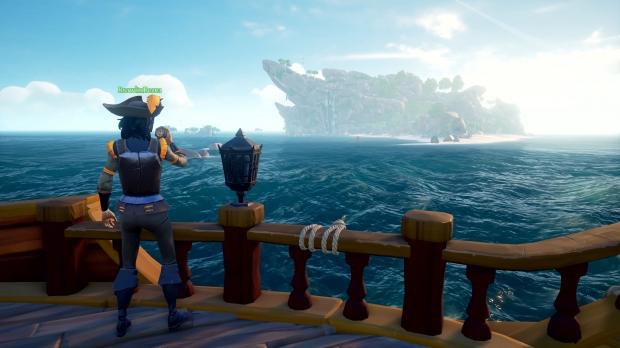 According to Chapman, once players acquire the rank of 'Pirate Legend' it will unlock an area of the game named Pirate Cove which will allow for players to purchase legendary voyages. These legendary voyages can be compared to raids according to Chapman, also Pirate Cove would allow for players to purchase a larger variety of costumes.
In the interview Rare's development team was also present which allowed for an explanation into what Skeleton Forts will be in the full game. According to the team Skeleton Forts will be quite a difficult fight for players but will be rewarding, so rewarding that it apparently all won't fit in the one ship.
Furthermore, the Rare team explained that after the game is fully released there will be a post-launch update that will implement the rank of 'Legendary Captain' which will grant the player the ability of making pirate cove their base. This would also give the player the ability to customize their ship.
Sea of Thieves will be launching on March 20th on the Xbox One and PC.
Related Tags