EA uncertain on next Battlefront release timing
Battlefront might be put on hold for a while as EA shifts towards Respawn's new game, and Visceral's carved up 'Ragtag' project.

Published Wed, Jan 31 2018 7:21 PM CST
|
Updated Tue, Nov 3 2020 11:52 AM CST
EA says it's committed to the Star Wars brand--and as it should be--but what about a new Battlefront? The next couple of fiscal years should paint a more unique picture for the company's Star Wars focus.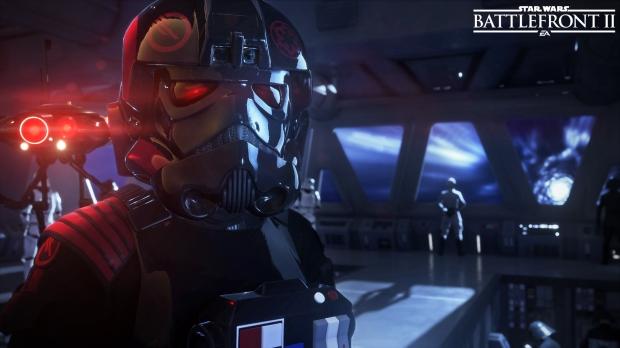 In it's latest fiscal Q3'18 earnings, EA says it isn't sure when the new Battlefront will release. Remember that Respawn--who was just acquired by EA--is working on an action-based Star Wars game. Also there's Visceral Games' Star Wars game Project Ragtag, which was ultimately cannibalized by the publisher when Visceral was shut down, and will be re-shaped into something different.
"We haven't confirmed games for our Fiscal 2020 yet, but remember we have a Star Wars action game that the team at Respawn has been working on for the last few years, and most likely that would drop in our Fiscal '20 versus another Battlefront," EA CFO Blake Jorgensen said during the earnings call.
"We haven't decided exactly for another Battlefront yet, but clearly the next big Star Wars game would be the action game in Fiscal '20."
The Star Wars Battlefront II controversy might have had something to do with this decision, but it's likely moreso to do with a two-fold structure: first, giving Battlefront II's live services enough time to "marinate" so to speak so the company can soak up earnings, and two, giving Respawn enough time to work on and develop their Star Wars game.
EA's Fiscal 2020 timeline will be from April 1, 2019 through March 31, 2020, so the game could release any time during that period.
Related Tags