Analyst: Destiny 2 is not in a good place
Destiny 2 is having some troubles right now, and it could offset Call of Duty WWII's big performance in 2018.

Published Wed, Jan 24 2018 3:18 PM CST
|
Updated Tue, Nov 3 2020 11:52 AM CST
Cowen analyst Doug Creutz highlights how Destiny 2's issues could affect Activision's future fiscal performance.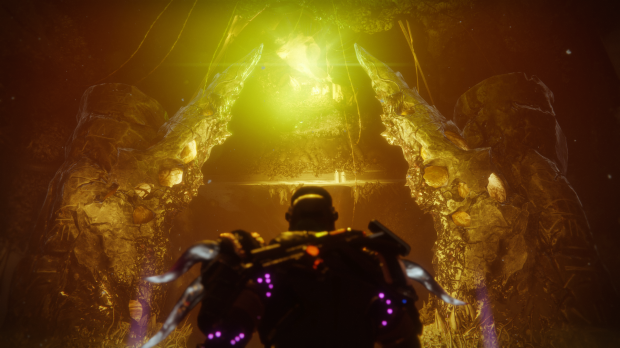 It's no secret that Destiny 2 is having a problem with player engagement, which happens to be the hallmark and bread and butter of service games. The shooter's lackluster end-game rewards, tedious grinding, and community revolt against microtransactions have had a serious affect on public opinion as well as player retention. As Epic's Fortnite and Bluehole's PUBG continue to soak in new players every day, it's critical for Bungie to fix this gaping hole in Destiny's ship--not patch it with minuscule paid expansions.
Now analyst Doug Creutz underlines some of the key ways that Destiny 2 is on the downhill, including Bungie's secrecy regarding future content as well as how microtransactions were implemented with the Eververse.
Design decisions were made that have made D2 a less engaging, and less distinctive, game than D1. In particular, key aspects of the D2 end game feel neutered compared to D1.

Microtransaction implementation, while not nearly as problematic as in Star Wars Battlefront 2, has still been a source of player unhappiness.

Bungie's [the studio that developed the game] apparent urgency in responding to player feedback has been disappointing.

Until recently, Bungie did a poor job communicating its road map going forward, particularly compared to the more open stance of many other live service games.
"While Call of Duty: WWII clearly had a great holiday, which likely sets up strong franchise live services revenue in 2018, Destiny 2 is struggling right now with player engagement appearing to be on the wane," Creutz said in a letter to clients.
The analyst goes on to say that Bungie should be able to "recapture engagement" at some point in the future, but they probably can't handle the burden any time soon, as fixing this problem will take quite some time.
Related Tags