Nintendo still isn't enthusiastic about VR
Nintendo France manager just doesn't think VR is accessible just yet.

Published Mon, Jan 15 2018 6:00 PM CST
|
Updated Tue, Nov 3 2020 11:52 AM CST
Although Nintendo has patented a VR headset for its new Switch handheld-hybrid console, it appears the company is still dubious about the still-young technology.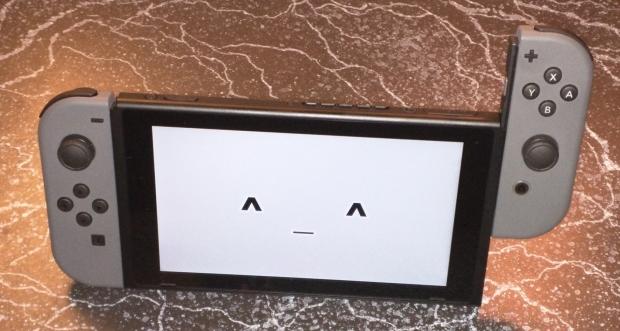 Having tried VR tons of times with the HTC Vive, I can say it's a great experience...but it has a few problems (it's expensive, requires a specific computer, and has lots of cords). Nintendo was seen as a mold-breaker with its Switch VR patent in that it combined the hybrid system with the worlds of mobile-based VR for on-the-go switchable gaming, but the company doesn't seem to be interested in the tech just yet.
That's according to Nintendo France managing director Philippe Lavoué, at least. "If you look at VR headsets, I doubt they can appeal to the mainstream. Consumers are not patient with entertainment if you're not able to deliver an all-inclusive package," he said in a recent interview with Les Numerique.
But what about the next budding tech that's starting to converge in the console space--4K gaming? Nintendo isn't interested in that either (but it's not just what you think). Lavoue says that 4K UHDTV adoption just isn't there yet and the market hasn't filled out, but Sony's PS4 Pro and Microsoft's new Xbox One X are seen as major drivers to UHD purchases in the gaming world.
"As far as 4K is concerned, is it useful to invest in a technology that has not been adopted by the majority? Where are 4K TVs now? Is it a good idea to invest in a technology before consumers do? We can't invest in everything. And what novelty would we bring compared to our competitors?" he said in the interview.
"If we do the exact same thing than everyone else, we're bound to die because we are smaller than them. With the Switch, we offer different uses, adapted to players' pace of life. Its advantage is being able to fit into your daily life."
But the manager's answer on 4K brings up interesting questions. Although the Switch does have an internal upscaler for 4K UHDTVs, it's not nearly powerful enough to run 4K gaming thanks to its stock onboard Tegra X1 chip. The device is made as an affordable gaming solution that merges both portable and home console play, and isn't a dedicated system like the Xbox One or PlayStation 4.
But another big reason is money: Nintendo would have to invest and have AMD or NVIDIA (likely the latter thanks to the new partnership) design a custom solution that can meet 4K gaming while living up to the company's standards. And that, of course, would drive up the cost of the hardware in question. Right now Nintendo sells every Switch at a profit (all 10 million plus of them) and the Japanese games-maker finds itself in an appealing situation after the Wii U's pitfalls.
Even still, Nintendo is Nintendo, and they'll always march to the beat of their own drum. Sometimes trends from competitors will cross over, but mostly the company will stay unique, weird, and in a position to make big splashes in the market.
Related Tags