Tesla's new mid-range Model 3 electric vehicle is right around the corner, with the car giant using the new Model 3 to make the quickest trip across the United States in an electric vehicle.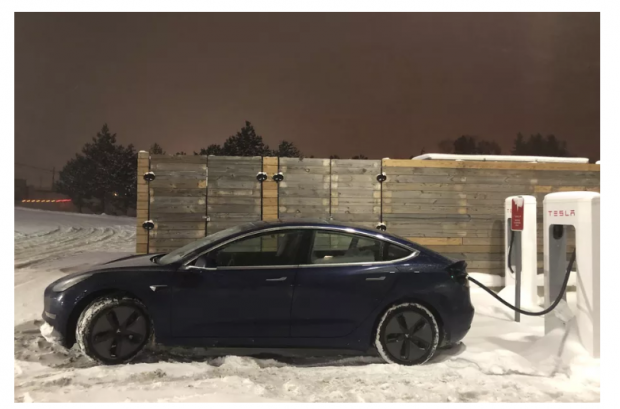 The Drive editor Alex Roy used Tesla's new Model 3 to drive from Redondo Beach, California to Manhattan, New York in 50 hours, 16 minutes, and 32 seconds. Roy made the journey with Model 3 owner Daniel Zorrilla, beating out his own time in 2016 when he used the Model S and Autopilot in 55 hours.
Even with the super-cold weather hitting most parts of the US right now, the Model 3 had its heater blasting away reducing the miles the electric vehicle could drive without charging. Still, it was able to complete the cross-country journey in just 50 hours, using $100 to charge their Model 3 in that time. Damn impressive.