Musculoskeletal robot spotted mimicking human interactions
Japenese engineers have created two humanoid robots to study how muscles work in the human body.

Published Sat, Dec 30 2017 8:31 AM CST
|
Updated Tue, Nov 3 2020 11:53 AM CST
Japanese engineers have created two humanoid robots that are designed to study the mechanics of muscle control and how the brain interacts with the body, they are named Kengoro and Kenshiro.
Kengoro and Kenshiro can perform a number of different activities that us humans take completely for granted. The robots humanoid abilities range from doing push-ups, sit-ups and other exercises to playing badminton poorly. It is believed through the robots doing these actions that a better understanding of the "human body in movement" will be achieved.
"We believe that the proposed human mimetic humanoid can be used to provide new opportunities in science, the team's research states. "For instance, to quantitatively analyse the internal data of a human body in movement."
The end goal of this research is that based from the gathered data from both of these robots scientists will be able to acquire a better understanding of how to advance robotics in fields such as prosthetics and artificial limb replacements.
"Our intent is to design a humanoid based on human systems-including the musculoskeletal structure, sensory nervous system, and methods of information processing in the brain. In terms of muscle control, the behavior of muscle actuators can be made similar to human muscle behavior by implementing artificial motor controls inspired by the characteristics of human muscles. We also implemented muscle-tendon complex control to provide muscle flexibility and muscle cooperation for sharing load over redundant muscles."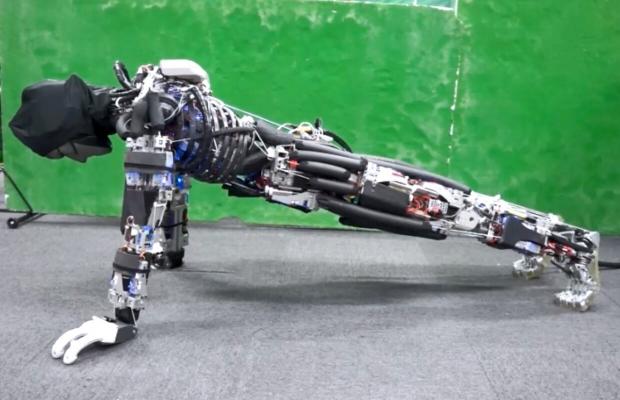 Related Tags