Call of Duty WWII reigns U.S. game sales charts
Sledgehammer Games' new WWII shooter has smashed sales charts for November in the U.S., and has become the best-selling game of 2017 to boot.

Published Fri, Dec 15 2017 5:31 PM CST
|
Updated Tue, Nov 3 2020 11:53 AM CST
Call of Duty WWII is now the best-selling game of 2017 in the United States, according to the latest data published by the NPD Group.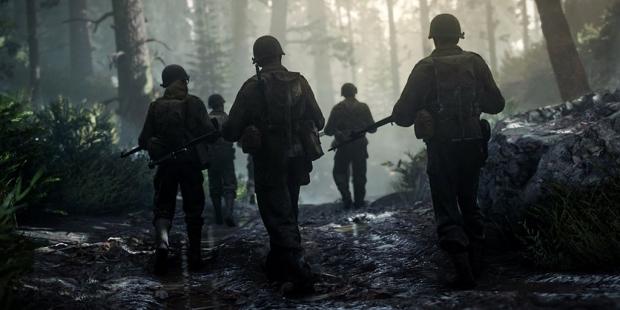 Following the massive hype around the triumphant "boots on the ground" return of Call of Duty, it's not much surprise that the WWII shooter has generated serious revenue since its launch in November. The game amassed $500 million in revenues in its opening weekend, signalling a clear return to form for the franchise. Now we're starting to see the big results from key analyst firms like NPD Group, who affirms Call of Duty WWII
"Call of Duty WWII was November's best-selling game overall, and instantly becomes the best-selling video game of both 2017 year-to-date as well as the rolling 12 month period ending November 2017," NPD Group analyst Mat Piscatella wrote in a recent report.
In fact CoD WWII actually beat all other games in the series in launch-month consumer revenues since Black Ops II, which analyst firm SuperData discussed with us a bit ago--the firm postulated that WWII could eventually catch up and possibly even beat Black Ops II's long-standing reign.
"Activision Blizzard generated the most consumer spending of any publisher in November 2017 and remains the to-selling publisher of 2017," the report stated.
Total video game spending (hardware, software, accessories) in the U.S. was up 30% year-over-year to $2.7 billion. Hardware sales in November 2017 were up 52% to $1.147 billion, and video game software was up 19% year-over-year to $1.164 billion.
Related Tags