Amazon re-list chromecast in hopes of peace with Google
Amazon re-list Chromecast in hopes of a peaceful future with Google.

Published Fri, Dec 15 2017 6:34 AM CST
|
Updated Tue, Nov 3 2020 11:53 AM CST
Titan companies such as Gooogle and Amazon don't always agree about their products and where they shall be sold but compromise is never out of the question as it usually benefits both parties. An example of this is Google pulling the YouTube application from all Amazon Fire TVs for punishment of not selling Chromecast on Amazon.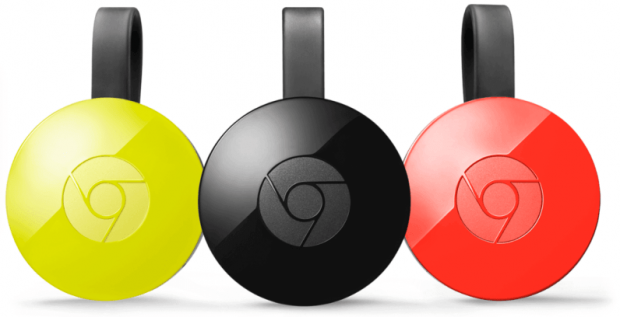 Google pulling YouTube from Amazon Fire TV seems like a ransom kind of move but when titan companies are playing on the levels they are playing on big moves have to be made. YouTubes ransom seemed to work effectively as Amazon has decided to re-list Chromecast on the Amazon market.
Here is what a Google spokesperson had to say:
"We've been trying to reach agreement with Amazon to give consumers access to each other's products and services. But Amazon doesn't carry Google products like Chromecast and Google Home, doesn't make Prime Video available for Google Cast users, and last month stopped selling some of Nest's latest products. Given this lack of reciprocity, we are no longer supporting YouTube on Echo Show and FireTV. We hope we can reach an agreement to resolve these issues soon."
Amazon replied with a statement to The Verge: "Google is setting a disappointing precedent by selectively blocking customer access to an open website. We hope to resolve this with Google as soon as possible."
Now that progress is being made between the two companies we can hope to see further development between different products being on the two separate platforms.
"We are in productive discussions with Amazon to reach an agreement for the benefit of our mutual customers. We hope we can reach an agreement to resolve these issues soon." said a Google spokesperson to CNET.
Related Tags