Crytek suing Star Citizen developer for breach of contract
Star Citizen developer Cloud Imperium Games is being sued by Crytek.
Published
1 minute & 35 seconds read time
Back when Star Citizen was first announced and became a Kickstarter star, the game was powered by CryEngine, with developer Cloud Imperium Games moving over to Amazon's Lumberyard engine in 2015.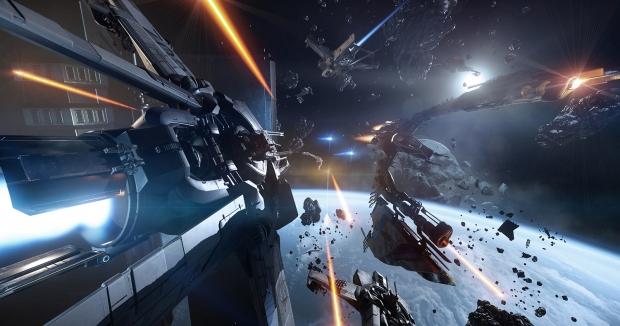 Crytek has recently filed a complaint against CIG, with the company stating they agreed to a below-market rate of their license to use CryEngine in Star Citizen, with Cloud Imperium Games agreeing to prominently display the CryEngine logo in their game. Crytek alleges that the use of their CryEngine branding in Star Citizen was a "critical component" of the agreement between the two companies.
Crytek goes as far as saying Chris Roberts himself "publicly sought to minimize Crytek's contribution to Star Citizen".
The lawsuit goes deeper, as Crytek claims that in the terms of its deal with CIG, the developer had to send Crytek a list of bug fixes and optimizations that it had made to the CryEngine source code. Back in November 2015, Crytek reportedly contacted CIG and were after a "long overdue" list of bug fixes and optimizations CIG made to CryEngine, but the developer did not provide them.
The problems for Cloud Imperium Games continue, with Crytekt claiming that the developer used CryEngine in the single-player campaign of Star Citizen, known as Squadron 42. Crytek said that their exclusive agreement of the below-market rate use of CryEngine was only for Star Citizen, not a separate game with Squadron 42.
Crytek claims that CIG's infringement of their deal was "willful, reckless, and/or in blatant disregard for Crytek's rights as a copyright holder".
The company is seeing damages of around $75,000 as well as "indirect damages, consequential damages (including lost profits), special damages, costs, fees, and expenses incurred by reason of Defendants' breach of contract and copyright infringement".
Crytek wants a "permanent injunction" against CIG that would see the developer prevented from using any of Crytek's copyrighted work, as well as wanting an amount of CIG's profits at trial based on the breach of contract and copyright infringement. There's also punitive damages that will be determined at the trial.
Cloud Imperium Games confirmed the lawsuit in a statement to PC Gamer, where they said it was "meritless" and that the developer will be fighting "vigorously" in court over the lawsuit.
Related Tags