Niko Partners, the Chinese analytic firm has had Daniel Ahmad an employee reveal on Twitter that Nintendo games will be running on the NVIDIA Shield.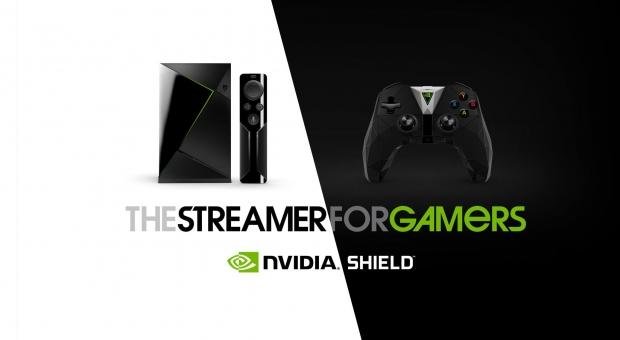 The games that will be available are Super Mario Galaxy, Super Mario Bros. Wii, The Legend of Zelda: Twilight Princess, and Punch-Out!! This partnership between NVIDIA, Nintendo and the Chinese online platform called iQiyi is what is currently pushing Nintendo's games to be featured on NVIDIA's Shields throughout the Chinese market.
Unfortunately this is a China only deal but with the current price of the Nintendo games going for RMB 68, means when the currency is exchanged into USD Nintendo games suddenly only become $10.28. It is unclear how this move to the China will effect the rest of the worlds market, but bringing Nintendo games to the NVIDIA Shield in clear 1080p to reportedly 300 million gamers might just be the first steps into a world wide Nintendo games on the Shield.
Before a worldwide release of Nintendo games of the Shield the Switch is next in line to hit the Chinese market, Nintendo is currently talking to Chinese President Tatsumi Kimishima in regards to how they can get their device into the hands of Chinese gamers. Before any games or devices are released in China they must be approved by the countries Ministry of Culture, Kimishima has answered questions regarding the release of the Switch in China, saying that the product is being "considered" and that their "efforts will continue in brining the switch to the Chinese market."
"We have previously researched the possibility of selling our products in China, and that effort continues as we consider bringing Nintendo Switch to the Chinese market," said Tatsumi Kimishima
NVIDIA has also released a statement regarding their decision to allow Nintendo games on the Shield, here is what they had to say:
"Extending the business relationship that brought NVIDIA technology to Nintendo Switch, some of Nintendo's most beloved Wii and Nintendo GameCube titles are officially headed to China for the first time. New Super Mario Bros. Wii, The Legend of Zelda: Twilight Princess and PUNCH-OUT!! are remastered in 1080p and available on the China version of NVIDIA SHIELD, released today.
SHIELD owners in China will be able to download and play select Wii and Nintendo GameCube titles, with others coming soon - among them,Super Mario Galaxy. These amazing games have been provided to NVIDIA under license.
Customized for the China market, SHIELD is a completely localized device, with local content, store, search and more. SHIELD will bring Chinese customers a brand-new experience in gaming, AI and home entertainment with Baidu's DuerOS conversational AI system and abundant entertainment options from iQIYI."