Legislators: Battlefront II is a Star Wars online casino
Hawaiian State Representative Chris Lee calls EA and Disney out for Battlefront II's 'exploitative' and 'predatory' lootboxes.

Published Wed, Nov 22 2017 6:36 PM CST
|
Updated Tue, Nov 3 2020 11:53 AM CST
The Battlefront II controversy continues spiraling out of EA's control, and now two state legislators have stepped in to call the game out for "predatory" and "exploitative" practices that aim at luring kids in.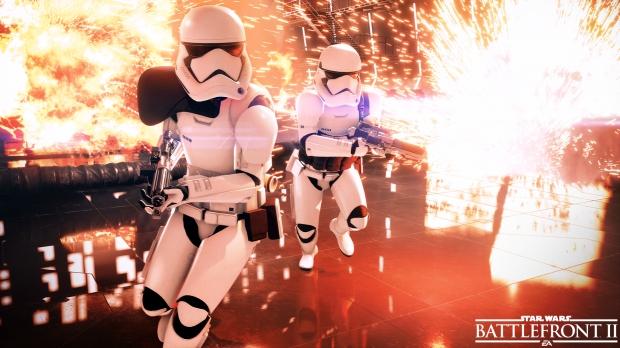 Hawaiian state Representative Chris Lee (D) is putting Electronic Arts and Disney on blast over its Battlefront II monetization scheme--a scheme we actually predicted quite a ways before confirmation--and has openly lambasted the titanic duo for preying on children via lootbox "gambling".
"This game is basically a Star Wars-themed online casino designed to lure kids into an addictive cycle of gambling money for a chance to win game upgrades" Rep. Lee said in a press release. "These exploitative mechanisms have no place in games being marketed to minors, and perhaps no place in games at all."
Rep. Lee went on to say that publishers should disclose the odds of lootboxes to make these microtransactions more fair. In their current state, Rep. Lee said, EA has an unrestricted avenue to exploit people and minors.
"Nothing currently prevents EA from exploiting people buying lootcrates with random contents through microtransactions because there is no requirement to disclose the odds of winning something meaningful, and companies like these are allowed to specifically target youth without the cognitive maturity to know when they are being exploited."
At one point Battlefront II reportedly only had cosmetic microtransactions, sources say, which would've been much different than the pay-for-the-chance-to-win grind the current model employs. As a result of consistently significant backlash DICE and EA have temporarily pulled monetizations from Battlefront II and plan to reinstate a dramatically overhauled system.
The Hawaiian state representative says he's asked the state Attorney General to investigate Battlefront II's lootboxes. One of the measures that he hopes to take is to block the sale of lootbox-infused games to minors in Hawaii, or bar lootboxes in the state altogether.
"We have already asked the Attorney General to look into this situation. We are also looking at legislation to protect families by prohibiting the sale of games with these gambling mechanisms to those who are underage, or prohibiting these gambling mechanisms altogether."
It'll be interesting to see if this sparks a movement that catches fire from the state to the federal level, and whether or not other legislators or even members of U.S. Congress feel the same way.
Related Tags