EA: Live services are a predictable, evolving business
After years of running service games, EA has nearly perfected its business model in terms of engagement, monetization, and flexibility.
Published Nov 17, 2017 12:11 PM CST
|
Updated Tue, Nov 3 2020 11:53 AM CST
2 minutes & 50 seconds read time
EA is one of the top games-makers in the space and has a large retinue of service games under its belt--in fact most of its current titles have a live component, and that's not a mistake. The publisher has found predictability in the software service model and will continue tapping this rich vein of potential for quite some time.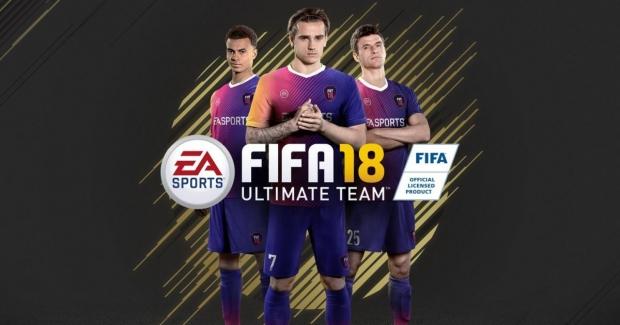 In the wake of Battlefront II's current controversy around lootboxes and progression issues, key EA execs remind us that live services are here to stay because of their advantages. Remember games are expensive to make, and publishers are risk-averse, so microtransactions, season passes, subscriptions and other schemes help mitigate that risk while giving a measure of power over its slate of games. We need not look far to see evidence of this mounting trend, but whereas companies like Ubisoft are somewhat new to the live service game, Electronic Arts has refined it to a science so to speak thanks to years of proven, calculated results.
Thanks to careful management, flexibility, and experimentation, EA says that live services that power games like FIFA and Madden have become more predictable, thus giving the publisher a very real control over its business.
At the UBS Technology Conference in California, Electronic Arts Chief Financial Officer Blake Jorgensen discussed how these live services affect its games and what benefits it offers for the company.
"Much of what we designed was to bring more people into Ultimate Team for people to understand the excitement of it. And now about 75% of people who buy the base game start to play Ultimate Team. It's a free to play mechanic so it's very easy to get into and then you can choose to either play and earn or spend some money to earn along the way.
"And it's very event-driven--every week there's a different event. And that means for us that it's a highly predictable business. I manage the business, the team manages the business on a daily basis. We have daily budgets, we monitor those daily budgets, and if something goes really well or doesn't go well we can adjust for that in the following days to come. That's very powerful way to manage business particularly compared to how you used to run this business; you'd build a game, you'd spend a lot of money marketing it and then you'd hope it sells. If it didn't sell you're in trouble.
"Now running a live service is much more predictable and looks more like a SaaS (Software-as-a-Service) business or a subscription business and it's certainly useful."
Relevant: EA: we think first and foremost about engagement
Ultimately it'll take quite a bit for EA to shift from this business model. Bad press isn't enough. Sales, and more importantly microtransaction revenue, must be significantly impacted before a big titan like EA will shift gears...and then it'll only happen slowly.
But given the billions EA earns from microtransactions and monetized engagement, these trends simply won't vanish because players are pushing back. However live service's key tenants actually benefit frustrated gamers in this regard simply because the games can change, update, and evolve over time. Of course there's really nothing to be done about monetization. That's always going to be in the mix until it stops making EA, Activision,Take-Two, Ubisoft, Square Enix and every other big-name publisher tons of money.
Then again, since monetization is inherently tied in with engagement, deconstructing this trend becomes much, much more complicated. I'm honestly not sure what players could do to stop this market shift in earnest simply because it's so..."sticky".
Related Tags